This post and the photos within it contain affiliate links. If you make a purchase after clicking an affiliate link, my ministry gets a small commission, with no extra cost to you. See my full disclosures HERE.
It's amazing to think, how much of our lives revolve around our habits. Good habits, bad habits, and everything in-between…these things make or break us.
If you've been reading my blog for any length of time, you probably know that I have a lot of stubborn habits I've continually tried to break. I learn little bits of wisdom along the way, and hopefully get closer to my goals. Being on time, and kicking my midnight snacking habit, are just two of the biggest ones.
Recently, I've been trying to keep up a habit of brushing my teeth at night. You might think it's crazy, but for the first 20+ years of my life, I totally got away with only brushing my teeth once a day (in the morning). Numerous cavities and fillings later, I finally put my foot down and said to myself, I MUST make a habit of brushing my teeth every night!
Which sounds great, except that I had tried at least twice before to do that. At first it was going great. But, after a few weeks, I would skip a night. And then a few nights later, I skip again. And before I knew it, I fell completely out of that new teeth-brushing habit.
This time, I know better. This time, I know the truth…
Consistency is key.
Yep, consistency! How many times had I heard, that habits are made (or broken) one action at a time? You let it slip once, then twice, and if you're not careful, it keeps slipping until it's not a habit anymore (or you've developed a bad habit).
I would pretty much never skip washing my face at night…it's just a habit, a part of my routine. So I have to also brush my teeth consistently each night, until it also becomes such a habit that I don't even have to think about it.
Building Good Habits
It seems so simple, yet profound at the same time. To start a good habit, we have to, well, get in the habit of doing it! We have to do it over, and over, and over again, consistently—until it becomes SO routine, we wouldn't even think of not doing it.
What things are you struggling to do, or stop doing? I certainly have many more things I want to apply this to, like getting to bed at the same time each night.
Even if you think you don't have any habits you want to start or stop, I bet you can find one on this list that's calling your name:
Attend church every Sunday, unless you're sick or unable to get there.
Build daily prayer and Bible study time into your schedule.
Do a Bible journal once a week, on a certain day and time.
Start (or end) each day by listing what you're grateful for.
On your commute, pray for the person(s) in each car that ends up in front of you.
Put your phone away every night before bed, and don't pick it up again until you've had your coffee the next morning.
Thank God for the food, at every meal you sit down to eat.
For every hour you sit, get up and walk around for five minutes to get your blood flowing and clear your head.
Make a point to get eight hours of sleep every night.
Eat a salad for lunch every day (using a variety of different ingredients from week to week).
Start exercising 5-6 days a week.
When you hit that mid-afternoon slump and your candy bar habit is calling to you, reach for an apple instead. (No kidding, apples really do provide an energy boost!)
Instead of checking your e-mail/social media every spare minute, turn off your notifications, and make it a habit to only check at certain times (after breakfast, during lunch break, at 8pm, etc.)
At 3pm every afternoon, stop what you're doing and just. praise. God! Look out the nearest window, and marvel at His beautiful creation. Thank him for the blessings in your life.
It truly is fascinating to realize how much of everyday life is driven by our habits, isn't it?!
If you, like me, want to amend your habits for the better, we have to remember two things: 1) Start doing that thing you want to make a habit of. And, 2) Keep doing it consistently, until it becomes routine.
We need to ask ourselves every day, "What am I in the habit of doing?" and then recognize how changing those habits can change our lives. Even just something as simple as rolling out of bed and praying: "Lord, who can I bless today?" can alter our thinking, and help us start each day with a God-glorifying, love-our-neighbors mindset.
Going forward, what good habits are you going to create? I'd love to hear about your goals, and encourage you on your journey.
Commit your way to the Lord; Trust in Him also and He will do it.
Psalm 37:5 (AMP)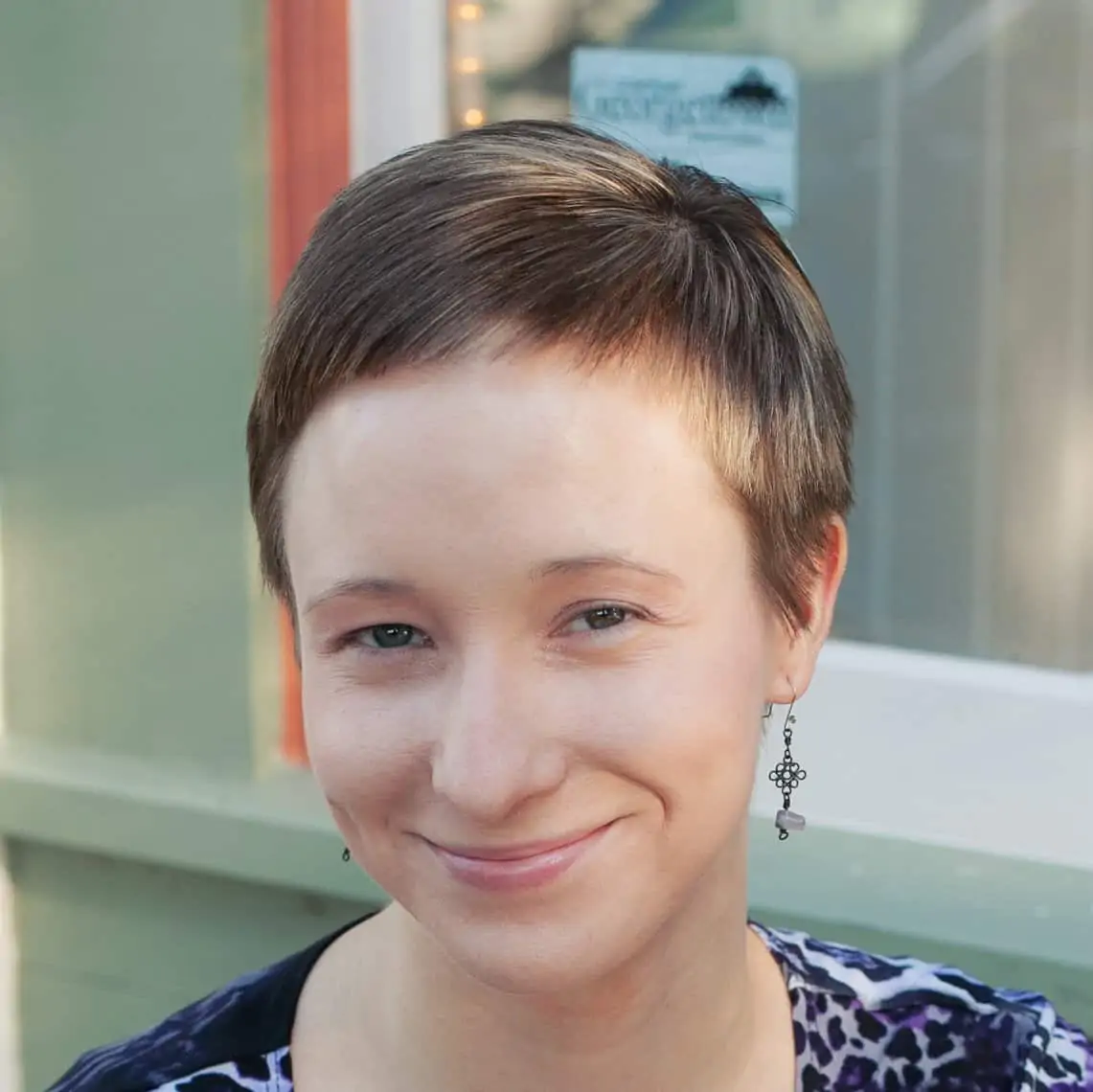 Hi! Thank you so much for visiting Divine Creative Love. I'm a Jesus-lovin' girl, lettering artist, designer, and general creative-at-heart. And, I have narcolepsy. I blog about faith in God, overcoming challenges, and creative topics such as Bible journaling. If you're new here, be sure and subscribe to my list so you won't miss anything!