This post and the photos within it contain affiliate links. If you make a purchase after clicking an affiliate link, my ministry gets a small commission, with no extra cost to you. See my full disclosures HERE.
We've all been there. Our faith wanes, or was never there in the first place. Doubts take hold, and we wonder "is God even there at all?"
Even Jesus' disciples doubted! :: So the other disciples told him, "We have seen the Lord!" But he said to them, "Unless I see the nail marks in his hands and put my finger where the nails were, and put my hand into his side, I will not believe." -Thomas in John 20:25 (NIV)
That tells me, that we shouldn't feel bad, or like there's something wrong with us when we doubt. But yet, doubting can be a lonely, uncomfortable experience.
A few years ago, I was in a total spiritual funk…upset about unanswered prayers, and wondering where God was, because if he was there, why hadn't he answered my prayers?
Looking back on that time, I'm so grateful to have found a resource that helped get me through it, and made my faith so much stronger in the process!
I've learned that faith doesn't have to be doubt-free; it's more like I know God is undeniable, and even when I have nagging doubts, I can rely on that overwhelming majority of evidence and personal experience that says "YES, God is real, he is GOOD, and he's still with me, even if I can't see him."
And just like with the disciples, there is always going to be a lot of room for growth in the area of faith!
The Case for Faith
I'm sure there were many things that nourished and grew my confidence in God during that time, but the one that really stands out was reading Lee Strobel's book The Case for Faith: A Journalist Investigates the Toughest Objections to Christianity. Years earlier, I had read the student version of his book The Case for Christ (evidence for and against Christ's resurrection), so I was thrilled to discover that he'd written a book about faith in God's existence.
And it was so fascinating! Filled with insights about how science actually affirms God's existence, an atheist who admits to missing Jesus, explanations of why some people find it so difficult to believe in a loving God… and so much more.
Quite often, I have trouble getting through non-fiction books, because they just don't captivate and grab my attention like fiction does. So I'm glad this one was so intriguing.
The book is organized into sections, based on common questions that folks like you and I have about faith. Like, if God is so good, why does he allow suffering? (This was a big source of doubt for me!)
If you're struggling with doubts like I was, I highly recommend reading The Case for Faith! Not only is it (obviously) excellent for growing your faith, but it also helped me better understand why the non-believers in my life are so reluctant to believe, and enabled me to more confidently trust in God. Check out the book here.
Want even more FAITH boosting encouragement, plus HOPE and LOVE? Sign up below to receive my free e-book, plus some super-cool faith+hope+love printables…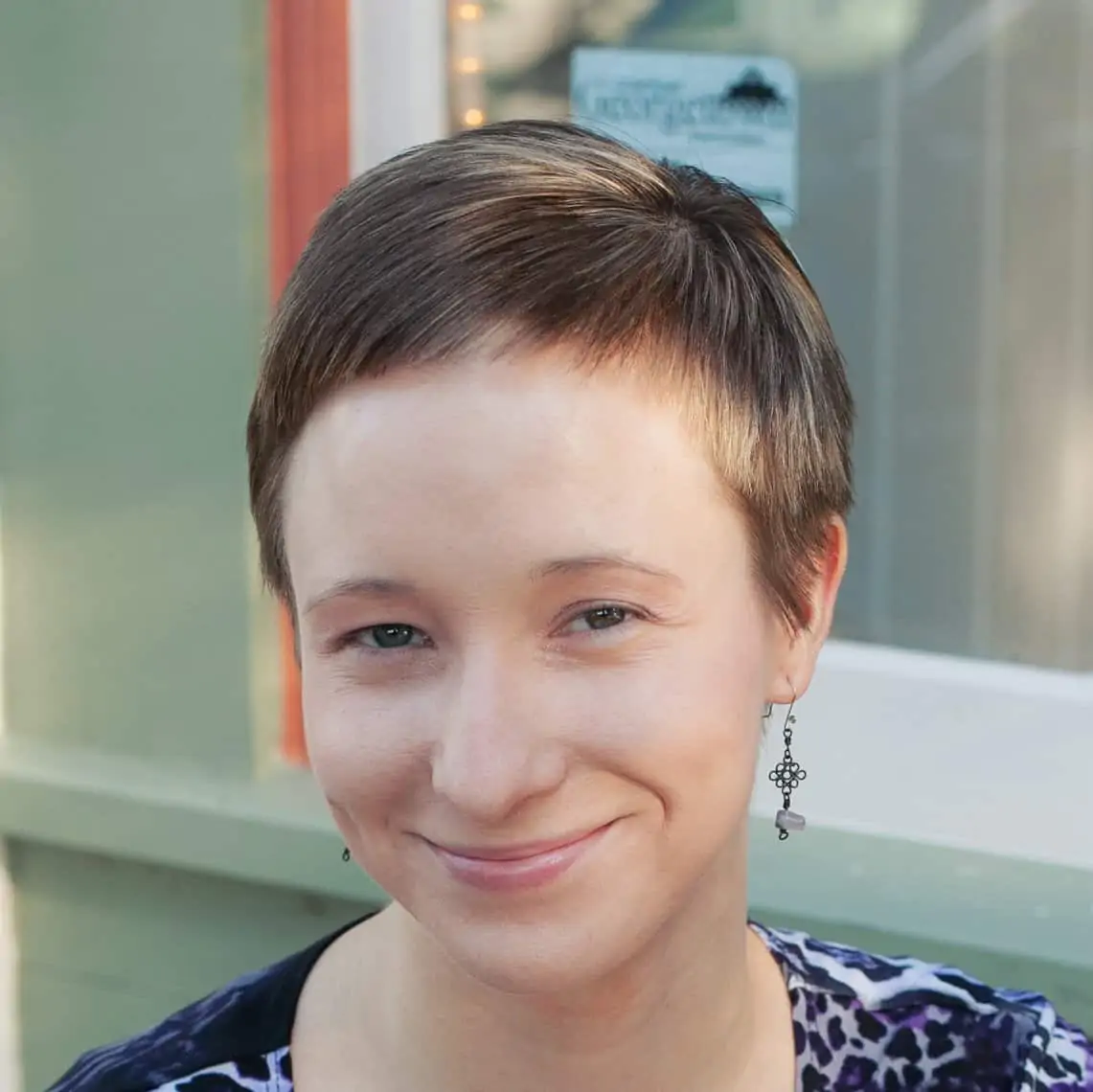 Hi! Thank you so much for visiting Divine Creative Love. I'm a Jesus-lovin' girl, lettering artist, designer, and general creative-at-heart. And, I have narcolepsy. I blog about faith in God, overcoming challenges, and creative topics such as Bible journaling. If you're new here, be sure and subscribe to my list so you won't miss anything!