This post and the photos within it contain affiliate links. If you make a purchase after clicking an affiliate link, my ministry gets a small commission, with no extra cost to you. See my full disclosures HERE.
This post is a bit of a departure from my usual writings.
Today, I want to share with you some of my favorite works of fiction! If you're looking for some good "clean" love stories to read yourself and/or give to your pre-teen/teenage girls to read, this one's for you.
In the past, I've read some stuff that's decidedly NOT "clean". In high school, I signed up for Harlequin's monthly book club. It was one of those crazy gimmicks that you get in the mail: Sign up for free at first, get a free gift and a number of books each month, and they they get you with the paid subscription.
I didn't have a clue how graphic those novels would be. I remember reading one in high school, being initially appalled at its content, and switching my subscription to only receive "historical" novels. Eventually, I cancelled the subscription altogether.
Fast forward to after college, and newly saved born-again Christian me found those "historical" romance novels I had forgotten about, and decided to read them. I found that I actually enjoyed them (as they were a bit milder than the first one I'd read), and even bought a few more on my Kindle.
BUT, all along I felt misgivings about reading such "filth". Through reading the Bible, I was more and more convicted that I should stop reading those novels. It became apparent to me that if God designed sex to be only within the context of marriage, then that also means it's NOT meant to be consumed in book form, video, R-rated movies, etc.
Even the comedian Russell Brand, who as far as I'm aware is not Christian, had this to say about pornography (including "soft porn" like romance novels): "Our attitudes towards sex have become warped and perverted and have deviated from its true function as an expression of love and a means for procreation." (More on his observations in this fascinating LifeSite News article.)
So, I deleted those books from my Kindle, and never looked back.
I do still enjoy a great love story though!
I don't advocate putting fiction reading ahead of Bible reading—far from it! But, when you have some free time after reading God's Word and taking in Christian non-fiction books, it's fun to enjoy a great work of fiction. Especially if you're a hopeless romantic like me, and you think super sweet love stories are adorable!
So, without further ado, my favorite clean* fiction books… (*CLEAN = PG/PG-13, filth-free, no foul language, kissing only and maybe not even that, and strong elements of faith and genuine relationships).
The Selection
This one is by far my favorite series! Written by Christian author Kiera Cass, this New York Times bestselling series is not overtly faith-based (God is only mentioned in passing), but it is very clean romance and a super-sweet storyline. There are three books in the original series (The Selection, The Elite, and The One), the Happily Ever After collection (four little "novellas" told by other characters), plus two additonal books that carry on the story twenty years later (The Heir, and The Crown). I've read them all, and they're total awesomesauce.
Fun fact about Kiera Cass: it was through her Instagram feed that I first got introduced to Bible journaling!
If you're like me and adore fairy tales such as Cinderella, you should definitely read this series! Mrs. Cass was inspired by the book of Esther in the Bible, wondering "How did Esther feel about being chosen to marry King Xerxes? Did she love him at all?" And also in the case of Cinderella: "How did Cinderella feel about taking on the role of princess? Was she worried about all the responsibility, and whether she would make a good queen? Did she have a first love back home (like a boy next door), who she would've left behind to marry Prince Charming?"
The Selection is a story that addresses all those deeper questions, and more! :: Brought up in a poor family, America Singer has zero interest in becoming a princess or having anything at all to do with a prince she believes to be stuck up and unattractive. She has the affection of the boy next door (Aspen), and yet she finds herself coerced into putting her name in the running to for the Selection. The crazy journey she goes on as she gets to know Prince Maxon, finds herself torn between him and Aspen, and worries that she's just not fit to be a princess, is completely adorable and so much fun to read.
Rainbow's End
This book is written by Irene Hannon, and is one of many in the Love Inspired collection. Never mind the fact that the Love Inspired books are published by Harlequin, the maker of those not-so-clean romance novels… Rainbow's End is quite the opposite, being a very spiritual and good clean story.
It begins with Keith, a man of God who's fallen far away from faith. In need of a place to stay on a stormy night, he knocks on the door of a reclusive widow named Jill. She reluctantly lets him stay in an empty cottage on her property. Rainbow's End is very much a story of redemption for both of them, as they heal from the tragic incidents of their pasts, and learn to love again. I enjoyed it so much, I actually read it twice!
A Bride for Donnigan
I first read this book in high school, and once I discovered author Janette Oke, I couldn't get enough of her books! To date, I've read at least 16 of her books (she has published a whopping 50+ books). All her stories take place in the 1800's, and are heavily faith-based.
A Bride for Donnigan follows Kathleen, as she leaves her unhappy life in England to become a "mail order bride" to a rancher in America named Donnigan. As they get to know each other, through many ups and downs and difficulties, and building a family together, they realize they're missing something. The culmination of the story is how they find Jesus.
A Gown of Spanish Lace
Another gem of a story by Janette Oke, A Gown of Spanish Lace centers around a young minister's adopted daughter named Ariana. It's a crazy adventure involving kidnapping, a gang of thieves and murderers, and a young man who thought he was an outlaw, until he discovers the truth about himself, and the truth and forgiveness of Jesus. Such a great story, with a surprise ending!
Love Comes Softly
This series is one of Janette Oke's most popular; so much so, it was even made into a Hallmark movie series! Main characters Clark and Marty meet in tragic circumstances, and embark on a marriage of convenience. Clark was a widower with a young daughter; Marty being newly widowed and pregnant. It's a tough situation, from which a beautiful family blossoms! The series opens with Loves Comes Softly, and continues through eight total books, including Love's Enduring Promise (book 2), and Love's Long Journey (book 3).
💗So many great books to choose from! And these are just MY favorites. What Christian fiction novels are on your reading list?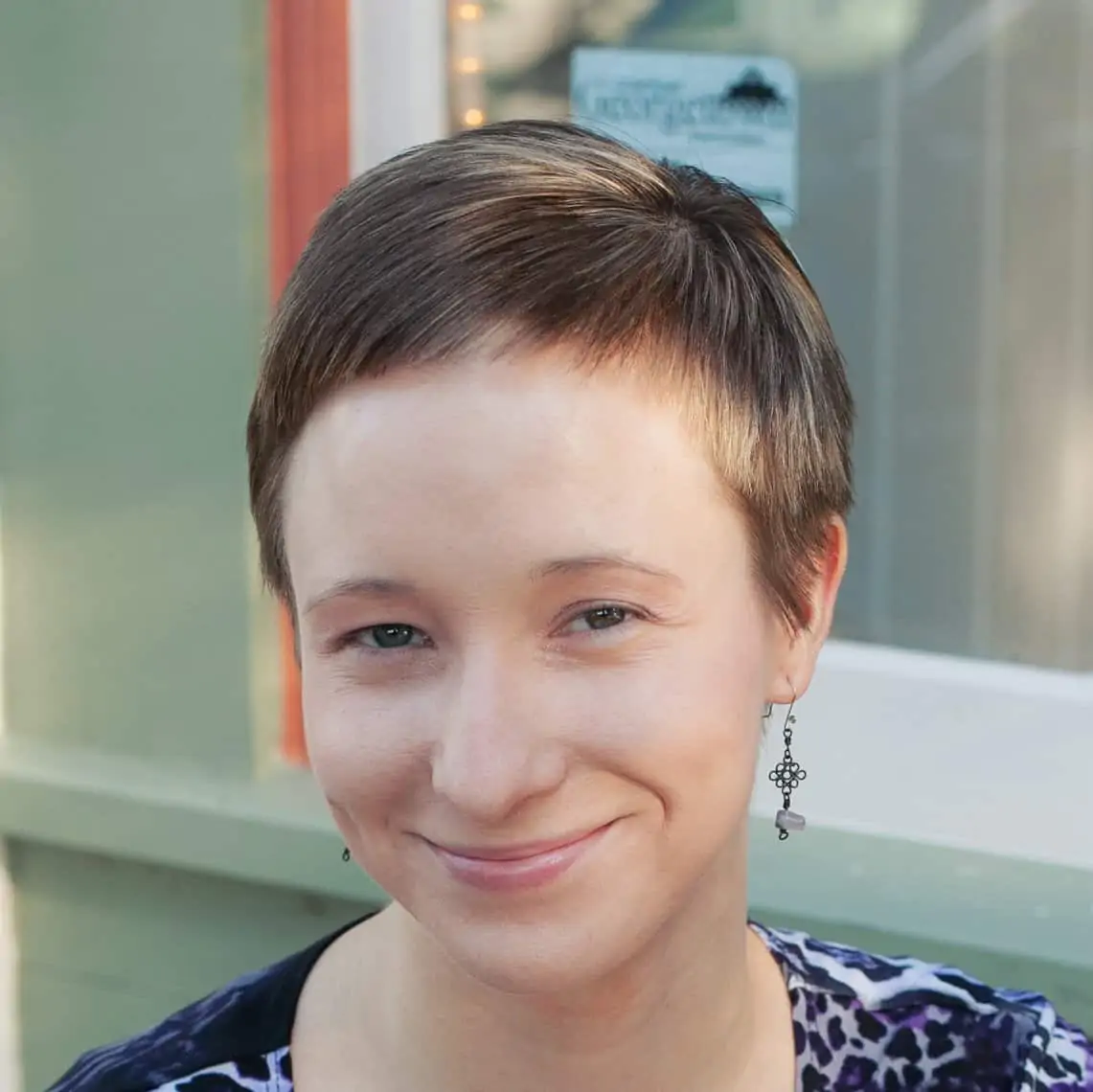 Hi! Thank you so much for visiting Divine Creative Love. I'm a Jesus-lovin' girl, lettering artist, designer, and general creative-at-heart. And, I have narcolepsy. I blog about faith in God, overcoming challenges, and creative topics such as Bible journaling. If you're new here, be sure and subscribe to my list so you won't miss anything!