This post and the photos within it contain affiliate links. If you make a purchase after clicking an affiliate link, my ministry gets a small commission, with no extra cost to you. See my full disclosures HERE.
Have you ever been faced with what seems like an impossible challenge? Like, a bad habit you just can't quit, or a skill you just can't seem to master?
I have…and it's called midnight snacking. This arch nemesis bad habit of mine keeps coming back, in spite of my many attempts to oust it from my life.
At the beginning of this year, I wrote about how God helped me quit midnight snacking. And yes, for six months I stuck with the plan…until I didn't. One little exception (dark chocolate, just this once!), led to another, and another, until I was back to eating some 500-ish extra calories nearly every night.
I'm telling you, when that habit has me in its grip, it can seem impossible to stop the cycle. But, it IS possible! I've tried several times to get back on track; currently I've gone four nights without, and I've got a 365-night checklist to make sure I stick with it—hopefully for good this time!
But really, no matter how many tries it takes, or how many times I have to start over, I will keep going until I succeed! Because I do enjoy being free of the habit: waking up in the morning knowing I haven't eaten since supper and am actually hungry for breakfast, not worrying about the harm to my teeth, or the extra money spent on food…I could go on, but you get the idea.
Aim to Persevere!
One thing I can say, is that if you want to overcome your challenges, an attitude of perseverance and determination is KEY. Keep praying for your loved one in addiction and/or unbelief, try again to start the business/project/small group God laid on your heart, and keep submitting yourself to the Lord and doing the work that is required (see Proverbs 3:5-6, and 16:3).
Last Sunday, my pastor said something that really makes a lot of sense on the subject of overcoming. He said that until we stop living for ourselves, and start living for others, we won't be able to accomplish the dreams God has for us.
One of my favorite Bible verses, Hebrews 12:11-13, states this well:
No discipline seems pleasant at the time, but painful. Later on, however, it produces a harvest of righteousness and peace for those who have been trained by it. Therefore, strengthen your feeble arms and weak knees. Make level paths for your feet, so that the lame may not be disabled, but rather healed. (NIV)
See what it says in verse 13? By overcoming our own obstacles, we can help others to not stumble. (And also, help ourselves not stumble in other areas of life…such as a problem of alcoholism might lead to many other sins).
Suddenly, I have much more reason to conquer that midnight snacking habit. Sure, it's great to spend less on groceries, lose a few pounds, and prevent a few cavities. But if I can set an example of perseverance for you, that takes it to a whole other level of TOTALLY WORTH IT.
Whatever challenge is getting your goat, keep meeting it head-on. As Helen Keller so wisely said, "We can do anything we want to if we stick to it long enough." Or, better yet: We can accomplish anything we desire to, if we pray continually, commit our plans to the Lord, and run the race set out for us with perseverance and determination.
So don't sit around on your hands! No more dragging your feet! Clear the path for long-distance runners so no one will trip and fall, so no one will step in a hole and sprain an ankle. Help each other out. And run for it!
Hebrews 12:12-13 (The Message version)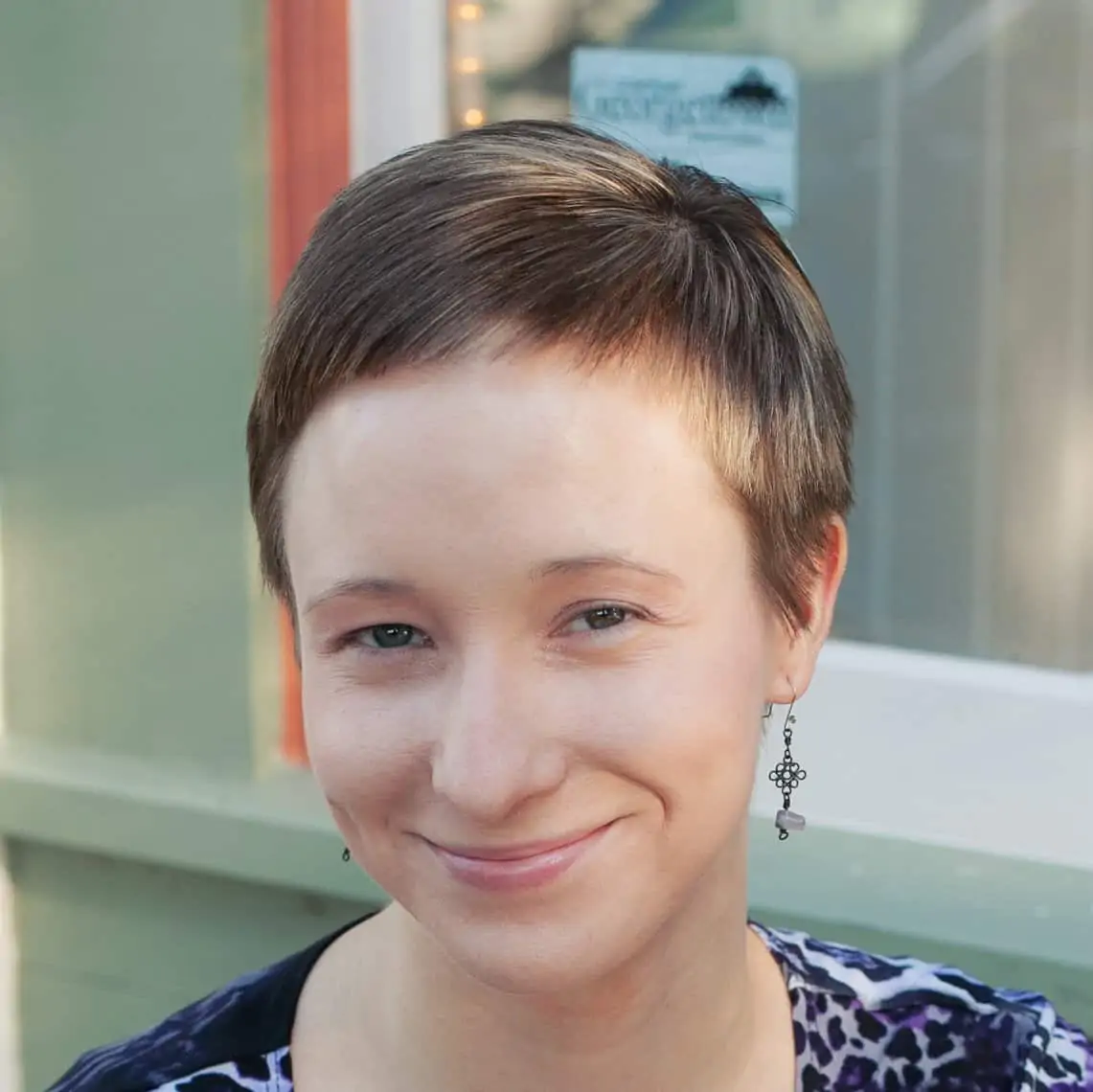 Hi! Thank you so much for visiting Divine Creative Love. I'm a Jesus-lovin' girl, lettering artist, designer, and general creative-at-heart. And, I have narcolepsy. I blog about faith in God, overcoming challenges, and creative topics such as Bible journaling. If you're new here, be sure and subscribe to my list so you won't miss anything!