This post and the photos within it contain affiliate links. If you make a purchase after clicking an affiliate link, my ministry gets a small commission, with no extra cost to you. See my full disclosures HERE.
Have you ever seen a movie that was so powerful, you just couldn't forget about it?
For weeks or even years after, you think of that movie. The unforgettable story, the characters that resonated with you, the powerful lesson that you'll remember forever. Even better when the movie is based on a true story! That means, a real person actually survived that valley, conquered that mountain, and/or beat insurmountable odds.
Consider it pure joy, my brothers and sisters, whenever you face trials of many kinds, because you know that the testing of your faith produces perseverance. Let perseverance finish its work so that you may be mature and complete, not lacking anything.
James 1:2-4 (NIV)
Great films like The Miracle Worker, or The Blind Side…they're the stories that show what's possible with God and a spirit of perseverance. Like, wow, a real person actually did that, and that means it's possible for me too!
But I'm not talking about those aforementioned movies today, although I've seen them all in years past and they totally DID inspire me. No, the movie that I saw in 2018 that most inspired me, is I Can Only Imagine.
Imagine That
It's no secret that I'm a big fan of MercyMe. Maybe you are too? However, I sheepishly admit that it took me six months or so to get around to borrowing I Can Only Imagine from my local library, so I could finally see it. If you've already seen it, awesome! But if you haven't, please keep reading for more.
I Can Only Imagine is about MercyMe frontman Bart Millard. It's the true story of his childhood growing up with an abusive father, leaving home after high school to tour with his new band, and later returning to make amends with his father. And, how all of that led to him writing the song "I Can Only Imagine".
I knew the basic story going into it; I knew that forgiveness would be a big theme in the movie. But, I didn't expect to also find so much more about Bart's life story that inspired me!
My Three Favorite Things About I Can Only Imagine
Reconciliation: Of course, it's amazing to see the forgiveness and restoration that takes place between Bart and his father, after his father becomes a Christian. Such an incredible testimony to the transforming power of Jesus! I love stories like this, because it gives me hope that God can reach anyone—no matter how far they are from Him.
Divine Timing: There are several elements throughout the movie that fall into place, that could've only been ordained by God. I won't give you any spoilers, but there is one really big one at the end of the movie that knocked my socks off! In my own life, I've seen things happen and events come together that had to have been orchestrated by God, and it's so refreshing to also see how those things happen in other believers lives as well.
Perseverance: This is the one thing I didn't expect, but it's the thing that inspired me most about Bart's life story in the movie. And that is, the obstacles that he and MercyMe were up against in those early days, not only in getting the attention of the music industry, but in finding their "groove". At one point in the film, Bart is so discouraged he almost quits the band, but ultimately decides to give it another shot. Then, he wrote the now-famous and much-beloved song "I Can Only Imagine". And the rest, as they say, is history.
Which is so TOTALLY INSPIRING to me, not only because it's a success story (who doesn't love a good success story?!), but because I've met with a lot of failure in the last decade.
School was a relative cakewalk for me (make good grades, earn a few trophies here and there, get a college degree with a 3.7 GPA—check). But life after college has been full of low-paying jobs, bad internships, a freelance design business that never got off the ground, and a general feeling of being stuck and failing to thrive.
So I love it when God puts those encouraging stories in my path, to say "Bart didn't quit, and look at how far he and MercyMe have come! So don't you quit either, for I have great plans for you!"
How about you? Have you seen I Can Only Imagine yet? How has it inspired you?
If you haven't seen it, what are you waiting for? Buy the DVD, stream it via Prime Video, Netflix it, or borrow it from your local library. (You can also read Bart's memoir). I promise you'll be glad you did!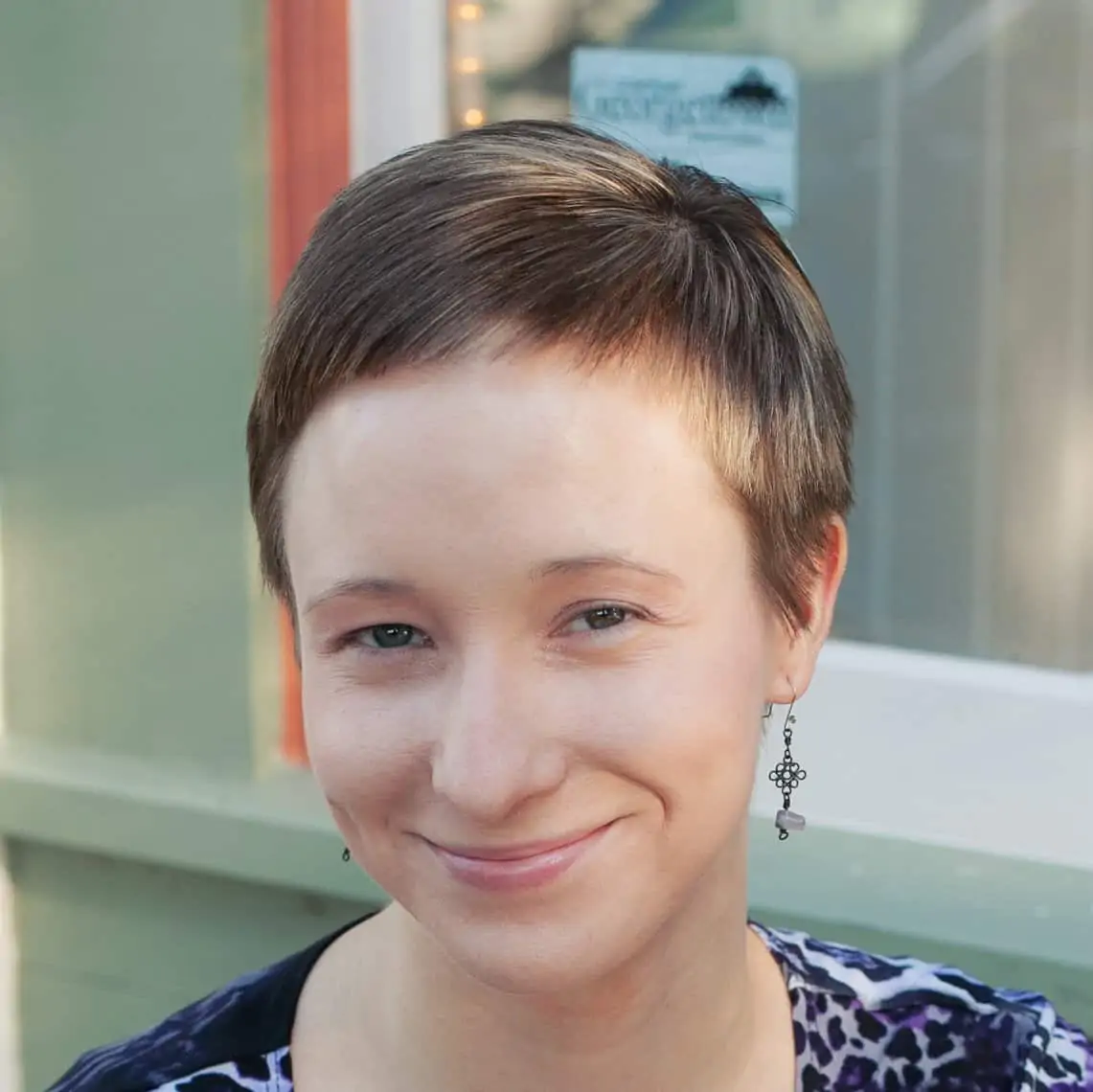 Hi! Thank you so much for visiting Divine Creative Love. I'm a Jesus-lovin' girl, lettering artist, designer, and general creative-at-heart. And, I have narcolepsy. I blog about faith in God, overcoming challenges, and creative topics such as Bible journaling. If you're new here, be sure and subscribe to my list so you won't miss anything!