We all know how important it is to study God's Word, but how many of us truly "study" the Word as opposed to just reading it? Verse mapping is one of my favorite simple Bible study methods to deepen and enhance our understanding of the Bible. Here, you'll find five steps to get started with verse mapping.
This post and the photos within it contain affiliate links. If you make a purchase after clicking an affiliate link, my ministry gets a small commission, with no extra cost to you. See my full disclosures HERE.
We all know how important it is to study God's Word, to learn from it, and apply its wisdom to our lives.
But, how many of us truly "study" the Word as opposed to just reading it?
Not me…at least not often enough. Most of my Bible study is really just reading, and memorizing key verses. Call me lazy, but I tend to lean heavily on different translations (like the Amplified version, which is awesome), and on study Bibles like my NIV Life Application Bible that already provide copious notes. Who wants to spend the extra effort to analyze the Scriptures, when someone else has already done the work?
BUT, I stand corrected.
It turns out there is tremendous benefit in taking it upon yourself to really STUDY the Scriptures! And I recently discovered a new Bible study technique that's super nifty helpful…VERSE MAPPING!
What is verse mapping?
My gratitude goes to fellow blogger Arabah Joy, for showing me the value of "verse mapping" as a tool for unlocking the Scriptures. I discovered her post via Pinterest while looking for creative ways to study the Bible, read it, and thought 'WOW, I should try that sometime'.
Thankfully, that sometime came only a few days later, when I sat down to do a Bible journal on Joshua 1:9, and decided to try mapping out the verse beforehand. I asked God to show me what He wanted me to learn from it, and boy, did He ever!
5 Steps to Start Verse Mapping
Let me show you what I learned with these examples of Bible verse mapping. Then, you can follow these same five steps I took: pick a Bible verse that you want to study, and use verse mapping to explore it more in depth!
1) Write it down.
I wrote Joshua 1:9 on an index card, but a notebook or whatever scrap of paper you have lying around is fine.
2) Highlight or underline key words in the verse.
In this case, the words 'commanded', 'strong', 'courageous', 'afraid', 'discouraged', and 'with' are the ones that stuck out to me the most.
3) Now, look up the definitions of those words, and also different translations…
In looking up the definitions of key words in Joshua 1:9, and also seeing what the Amplified version said, I discovered several great nuggets of wisdom, which you can see in my notes above. Who knew that one definition of the word "strong" is 'magnifying by refracting greatly'? When God says "be strong", He's not just saying to be strong on our own, but to rely on His Strength—and to reflect His Glory.
4) Write down what you find!
Another big revelation that came to me, was regarding verse six "…you will lead these people to inherit the land…". (You can see where I wrote that down in the top left corner of the index card.) In the context of the New Testament, this would read 'you will lead these people to the salvation and eternal life which is promised in Jesus Christ'. God wants us to be strong and courageous in Him, because we are to be "the Light of the World" (Matthew 5:14) and bring people to Jesus.
See? This verse mapping is GOOD STUFF!
5) Take your discoveries, and write down a personalized statement.
This is the best part… After studying up on the meaning of the different parts of the verse, I used what I learned and wrote out this statement (highlighted in pink on the card): "Be filled with God's power and unlimited resources, zealous for Him, and reflecting His glory. Don't allow my courage to be taken away—remember God is present with me at all times, in every place and situation I find myself in".
After I finished verse mapping, I took all of what God had revealed to me, and journaled it. That was actually the hardest part, because I spent a really long time agonizing over how to "bring to life" those lessons in terms of color and wording. At one point, I just had to dive in and DO IT. And you know what? It turned out awesome.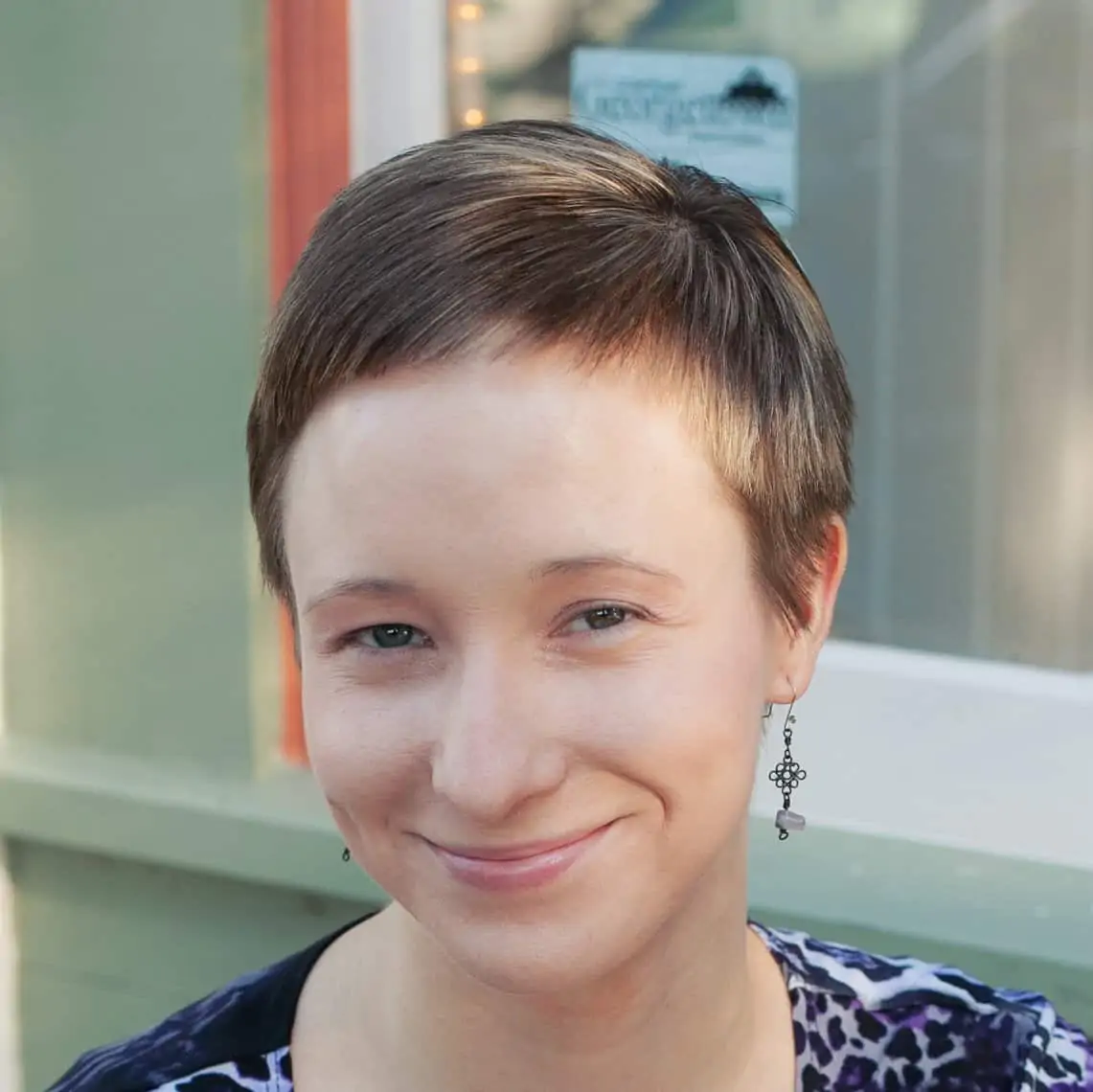 Hi! Thank you so much for visiting Divine Creative Love. I'm a Jesus-lovin' girl, lettering artist, designer, and general creative-at-heart. And, I have narcolepsy. I blog about faith in God, overcoming challenges, and creative topics such as Bible journaling. If you're new here, be sure and subscribe to my list so you won't miss anything!