When it comes to Bible journaling, the possibilities are endless! Here, I'm sharing my top ten favorite Bible journaling supplies.
This post and the photos within it contain affiliate links. If you make a purchase after clicking an affiliate link, my ministry gets a small commission, with no extra cost to you. See my full disclosures HERE.
There are two questions that always plague me when I sit down to Bible journal. 1) What verse to study today? And, 2) What supplies to use? And in what combinations? Oh boy.
The decision of what Scripture to focus on is (relatively) easy. It's that pesky "oh-my-goodness, do I paint? Color? Create a background? Watercolor vs. acrylic?" that's harder to settle on. Seriously, y'all…I could over-analyze this decision 'til the cows come home.
I imagine you've probably been there too, even if you're new to Bible journaling. Just the decision of whether to use the red colored pencil or the blue one is enough of a dilemma! But when there are umpteen dozen supply options, how do you decide which to purchase, and then once you have them, which ones to use?
One thing I've learned: Remember to ask God for inspiration and guidance! Pray for His Holy Spirit to enhance your understanding of the Scripture, and trust that He'll guide your creations to best bring His Word to life. The end result doesn't need to look a certain way; as long as it helps you to study and internalize God's Word (and apply it in your life!), that's what matters.
With that being said, here are my ten favorite Bible journaling supplies. These are the ones I use the most, ranked in order of importance and usefulness. So, if you're a newbie looking to acquire your first art supplies for journaling, start with the first few items on the list, and go from there.
Top Ten Bible Journaling Supplies
1) Colored pencils! I use my Prismacolor Premier pencils ALL the time; sometimes by themselves, and sometimes in combination with other things, such as stamps. They're a definite must-have!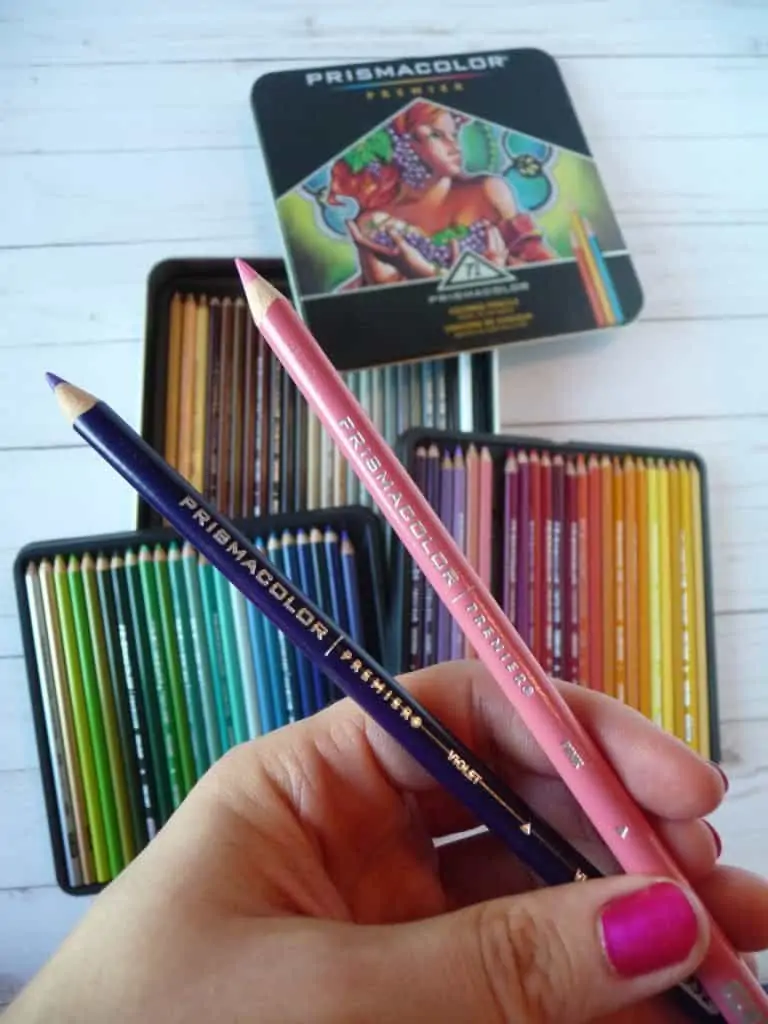 2) Dina Wakley clear gesso is my favorite way to prep the Bible page for wet media, like paint. It may seem intimidating at first, but using gesso is easy! You can always try it on some copy paper first, if in doubt. And there's more than one way to apply it… Personally, I use a piece of deli paper underneath the page for protection, and apply the gesso with a foam craft brush. But I know of at least one journaler who uses a Ranger ink blending tool, and I'm sure somebody out there applies gesso with a paintbrush. To each their own!
3) Sweet n' Sassy Stamps are totally awesome, y'all! They make Bible journaling so easy. Nearly all of the stamps I own are SnSS, and I love that it's a Christ-centered, woman-owned company. You can find everything from Bible journaling stamps, to card-making stamps, and general stamps like flowers, animals, and so forth. I use SnSS stamps in many of my Bible journals, usually with my trusty VersaColor pigment ink pads or Ranger Archival Ink pads.
4) Ink spritzer!!! What's that, you ask? Only the coolest, funkiest tool ever! So cool, that I wrote a whole blog post about it. Basically, you insert a water-based marker into it, and squeeze the bulb to spray ink from the marker. It creates amazing effects, which speak for themselves. 😁
5) Faber-Castell Gelatos are super handy, especially for backgrounds. I only have one set, the metallic gelatos, but they have several other sets as well, including brights and pastels. I use mine mostly for creating shimmery backgrounds. By spreading the gelato on a paint palette, and combining the pigment with water, you can create a very translucent but totally awesome backdrop for other media such as stamps.
6) Micron Pigma pens are my go-to pens for writing in my Bible. I did a whole post about my favorite pens for Bible journaling, but if I had to pick my top fave pen, these would be it.
7) Acrylic paint is super fun, and can be easily applied with paint cards. Just be careful to thin your paint enough so it won't cover up your Bible text! I learned this the hard way, the first time I used my FolkArt acrylic paint (which I already owned prior to purchasing my first journaling Bible). I blended it with only a little of this Golden acrylic glazing liquid…but the paint was still too opaque, and covered up the text of Genesis 1 so it's barely readable.
Lesson learned! I recommend using a 50/50 blend of paint to glazing liquid, so the paint is transparent enough to allow the text to show through. I've also heard other Bible journalers say they blend their paint with plain water, but I haven't tried that method myself.
8) Glitter gel pens! I use these quite a lot, since I love me some bling. 😉 There's no particular brand I recommend; the ones I purchased are just an off-brand that I found on Amazon. The only thing I can say, is to pay attention to the reviews, and choose a set that has reliable ink flow and will last a long time (as in, they won't dry up or clog after only a month of use).
9) Tim Holtz distress ink is another great medium I use for making backgrounds. You could cover a whole Bible page in one color, or blend two or three colors to create a cool effect. Word to the wise, though: These inks will only blend when used on top of gesso! I tested them on the bare Bible page (thankfully on the very back page of my Bible), and where they landed, the color stayed fast and would not blend at all. So cover your page with gesso first, and then you can get a nice blend with these distress inks.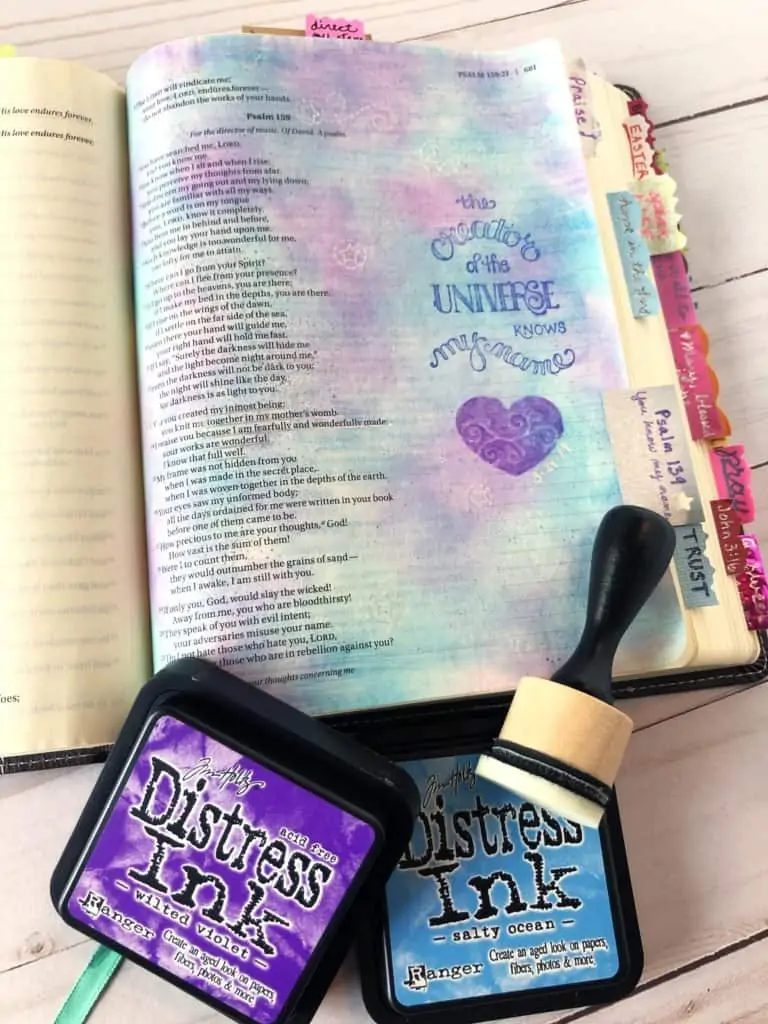 10) Watercolor is something I don't use often in my journaling Bible, but when I do, it yields beautiful effects! The brand I have is Winsor & Newton Cotman WaterColours, which I had previously purchased for a watercolor painting class I took. They work just fine, and I see no need to buy anything else. BUT, there are many other brands of watercolors that I hear my fellow Bible journalers rave about, particularly Gansai-Tambi watercolors. So if you're interested in purchasing your first set of watercolor paints, they're definitely worth considering. I just can't say how they compare with any other brand of watercolors, since I haven't personally tried them.
So, there you have it! My favorite, most-recommended Bible journaling supplies. Pretty much all of them are available from Amazon, but you might also check out Blick Art Materials! Blick has really great sales, and for some products, like paint, they have a better selection of colors and varieties of each product than what Amazon carries.
Is there anything here that you can't wait to try for yourself? What are YOUR favorite journaling supplies?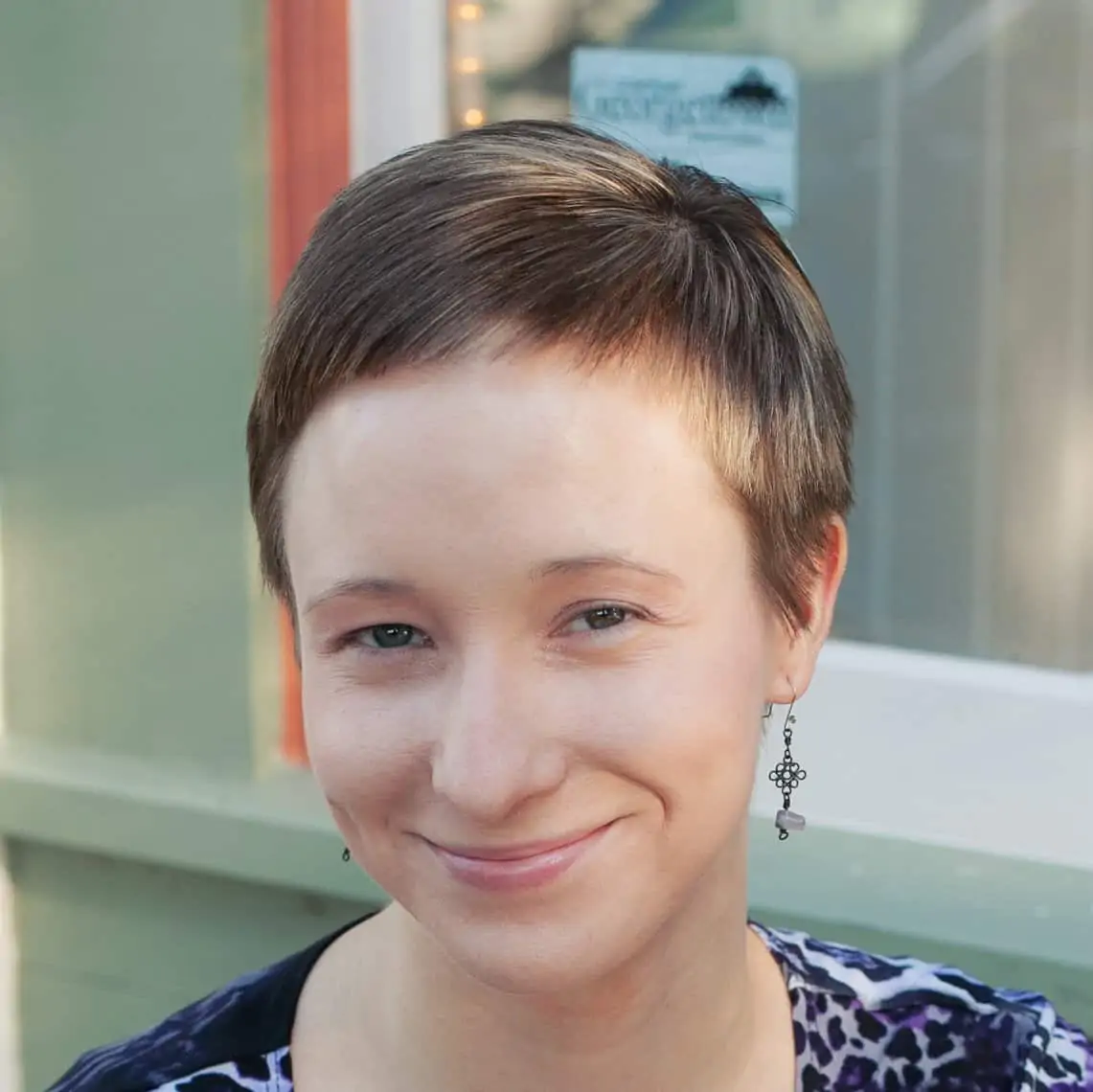 Hi! Thank you so much for visiting Divine Creative Love. I'm a Jesus-lovin' girl, lettering artist, designer, and general creative-at-heart. And, I have narcolepsy. I blog about faith in God, overcoming challenges, and creative topics such as Bible journaling. If you're new here, be sure and subscribe to my list so you won't miss anything!