This post and the photos within it contain affiliate links. If you make a purchase after clicking an affiliate link, my ministry gets a small commission, with no extra cost to you. See my full disclosures HERE.
Oh my gosh, ya'll…I was up SO late last night. If you ever get the chance to attend a Winter Jam (Christian concert series that is super cheap and features many different artists), I definitely recommend it.
But, I have two pieces of advice: 1) Bring earplugs, and 2) Plan to stay out late. The whole show was nearly five hours long, and very loud! We didn't even eat dinner until 11:15pm last night.
It was totally awesome, though. Very Jesus-centered and inspiring! And of course, seeing many of my fave artists was great fun too. Dan Bremnes, Mandisa, Danny Gokey, and Newsboys, plus at least two or three others that I wasn't as familiar with.
Anyway, moving on to the real topic of today's post…
How can you pick yourself back up and try again, when you've failed at something so many times you think there is no hope? How do you press on towards the prize of success, especially when it's super important (like getting healthy, sharing our faith, passing a class that's required to graduate, etc.)?
I'm definitely no stranger to failure. In the past, I've written about how I quit my terrible midnight snacking habit, then relapsed after six months, and how I've kept on trying to beat the habit. And if I'm honest with myself, it's the food I snack on at night that has kept me from losing the same stubborn 15 pounds I've been trying to lose for the past two years.
I've also mentioned here before, that dark chocolate tends to be a crutch (or, an addiction!) that I lean too heavily on. I reach for it for comfort, even before I pray or reach for my Bible, and sometimes even instead of asking God for help.
But it turns out, my dark chocolate consumption was also causing a lot of my midnight snack cravings!
As soon as I stopped eating dark chocolate, I started sleeping better, and even when I do wake up, I'm not craving a snack. WOW.
All along, I've prayed for God to help me quit midnight snacking… And, I've known that I CAN do without my daily chocolate fix, and that I should rely on God and not on food for comfort.
So, it seems fitting that I now HAVE to cut back my chocolate consumption, if I want to keep my newfound freedom from the old gluttonous midnight snacking habit. God knows what He's doing, y'all!
Consider it pure joy, my brothers and sisters, whenever you face trials of many kinds, because you know that the testing of your faith produces perseverance. Let perseverance finish its work so that you may be mature and complete, not lacking anything. If any of you lacks wisdom, you should ask God, who gives generously to all without finding fault, and it will be given to you. But when you ask, you must believe and not doubt, because the one who doubts is like a wave of the sea, blown and tossed by the wind.
James 1:2-6 (NIV)
3 Ways to Try, and Try, and Try Again, and Keep Trying…Until You Succeed
Is there something in your life you've been trying, and failing miserably at? We all have at least one thing, usually several, that we struggle with.
So whatever yours is, I want you to remember that breakthroughs will happen! But, only if you keep trying. Never give up, my friend!
Here are three things we must do, as we press on toward the prize:
Think Outside the Box: As the saying goes, we can't expect to do the same things over and over again, and get any different results than before. If you've already tried one method (REALLY gave it your all), and it failed, then find a different way. Tweak your method, try again, and keep adjusting until you get there.
Pray for Help: Always keep praying, especially when it seems like God hasn't answered. Keep petitioning for justice, just like the widow in Luke 18:1-8, and God will respond.
Look for Resources: Sometimes, we need extra help to reach a goal, conquer addiction, and so forth. As you pray, ask God to point you to the right resources. Maybe it's an accountability buddy, a support group, or a good self-help book, that will give you the extra boost you need to succeed.
Let's get back up, dust ourselves off, and try again. We can absolutely trust God for the victory!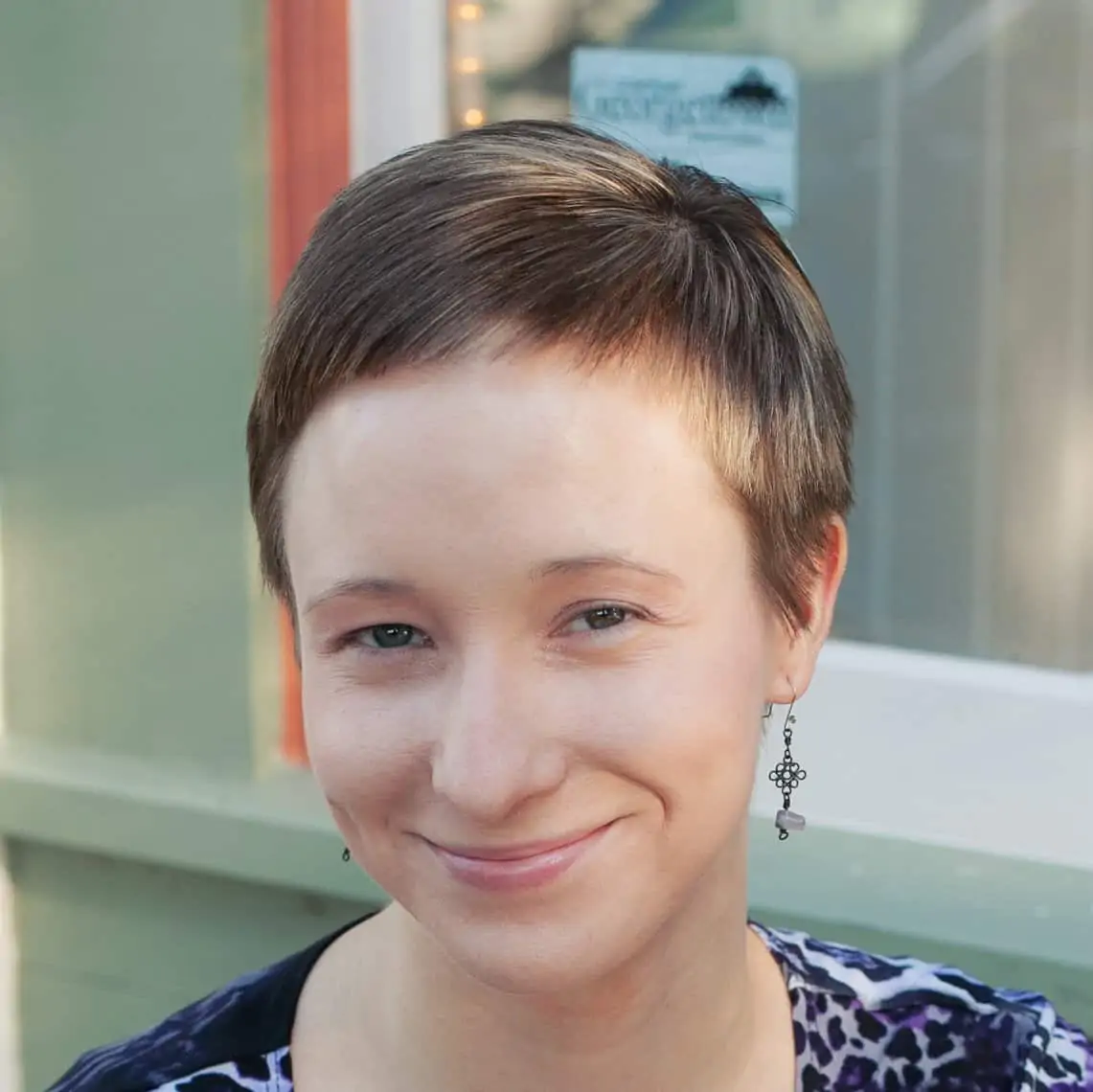 Hi! Thank you so much for visiting Divine Creative Love. I'm a Jesus-lovin' girl, lettering artist, designer, and general creative-at-heart. And, I have narcolepsy. I blog about faith in God, overcoming challenges, and creative topics such as Bible journaling. If you're new here, be sure and subscribe to my list so you won't miss anything!