This post and the photos within it contain affiliate links. If you make a purchase after clicking an affiliate link, my ministry gets a small commission, with no extra cost to you. See my full disclosures HERE.
Once you get started Bible journaling, you'll wonder why you waited so long to begin.
That's the key though, isn't it? Just getting started. Or maybe, re-starting a habit of Bible journaling after you haven't done it in a while. Maybe it's just hard to find time, or you don't know if you have the necessary skills, or you're afraid of messing up.
For me, it sounded so foreign and strange to be marking up my Bible, even if it's only with highlighters and colored pencils! And I was terrified of making a mess of the Bible pages.
But, I can tell you this: Bible journaling is so worth it! Once you get started, you realize that it's okay, it's fun, and it's so beneficial for growing in relationship with your Heavenly Father! It doesn't have to be perfect; you just need to press that START button. 🙂
If you need more motivation to get going, this list of seven great benefits of Bible journaling should help. Also look for the links to additional resources at the end of this post!
Seven Benefits of Bible Journaling
I imagine if I thought about it long enough, I could come up with ten, or 25, or even 50 reasons why Bible journaling is so awesome. But these seven reasons are the ones that I notice the most in my life…
1) It's such a great way to dive deeper into God's word! I love that it gives me an excuse to "meditate" on God's word, which is something that I'm usually not patient enough to do otherwise. The act of creating art in my Bible forces me to linger on one specific chapter or verse.
2) And, it helps you grow closer to the Lord. To quote 2 Peter 3:18, it helps us "grow in the grace and knowledge of our Lord and Savior Jesus Christ". It's especially beneficial to combine prayer and Bible study/journaling; to be asking God, "what do you me to understand in this passage?" or simply "Lord, help me get to know you better".
3) Need a creative outlet or stress reliever? Just picking up some colored pencils, and coloring in a relevant scripture like Psalm 23, can do wonders. If you'd rather just focus on the word, and not worry about creating your own art, the Beautiful Word Coloring Bible is just what the doctor ordered.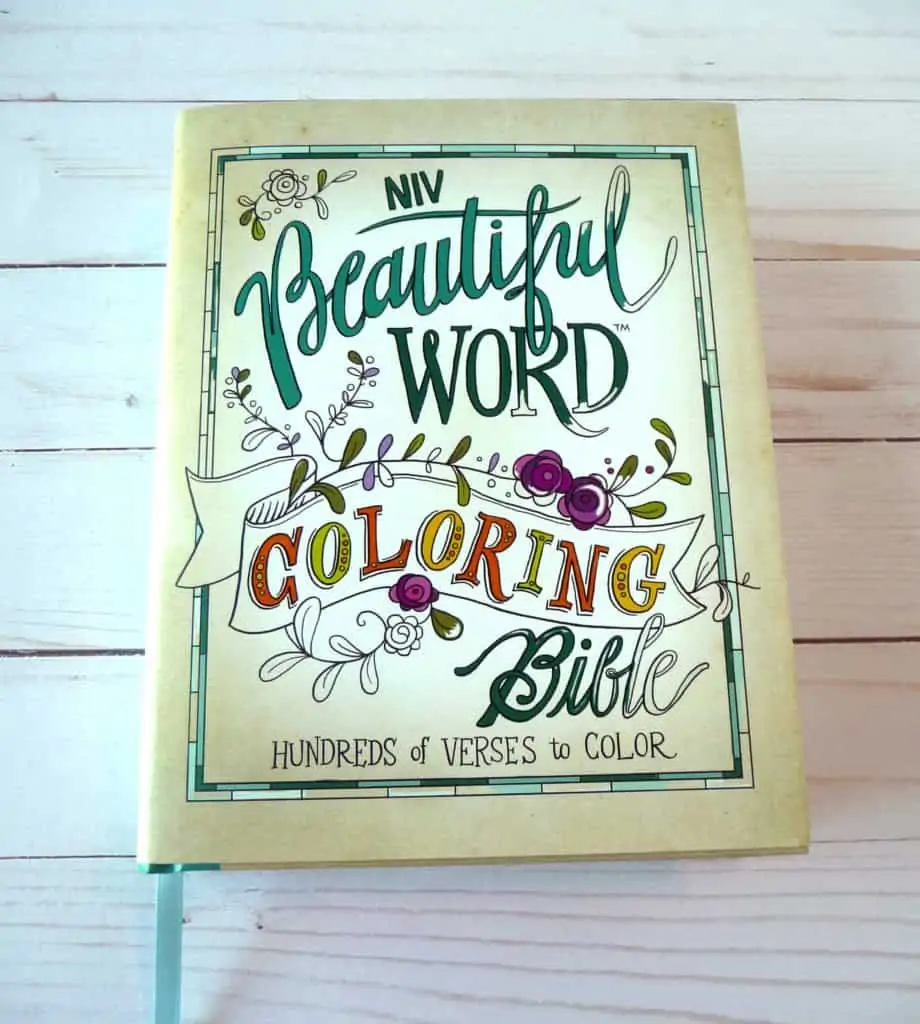 4) Bible journaling can create an opportunity for sharing God's word! Show what you've created with your family and friends, or even co-workers. Tell them what the scripture means to you, and why you chose those colors, or emphasized certain verses. I love sharing my Bible journals on Instagram, and seeing other people's journals, because we can all encourage each other with what we're learning and how God is growing each of us.
5) You can build a personal library of Scripture! Imagine having your favorite verses, passages that have special meaning for you, lessons you learned, and so forth…all easily accessible, so you can refer back to them time and time again. It's one of my favorite things about having a journaling Bible…if I want to re-visit a certain Scripture, I just find the tab and there it is. I also keep a chronological list of entries in the back of my Bible, so I can easily find what I was journaling about, say, last July.
6) While you're journaling, you can be memorizing a verse and not even realize it! There are lots of ways to commit God's word to memory, but I think the best way is when it happens organically. When you spend time journaling a certain verse, there's a good chance it'll stick in your mind, especially if you write out the verse in the margin. This happens to me a lot, just from hand-lettering a particular verse. I spend so much time working on it, that I can't help but have it memorized.
7) Bible journaling brings the Scriptures to life in a way that nothing else can! There's something beautiful about a journaling Bible that's full of bookmarked pages, notes, and personal insights. I used to think that the most beautiful Bibles are the ones that are pristine and new. But now I know, that the most beautiful Bibles are the ones that are well-loved and all marked up! Because it shows a love for God's word, and a soul saturated with truth. Which brings to mind this verse from 2 Timothy 3:16-17 (NIV): All Scripture is God-breathed and is useful for teaching, rebuking, correcting and training in righteousness, so that the servant of God may be thoroughly equipped for every good work.

Are you ready?
My prayer is that you leave here inspired, and excited to jump into Bible journaling! Leave your fears, your worries, and excuses behind, and take the plunge. I promise you'll be glad you did.
Want more help getting started with Bible journaling? Check out my post for beginners: Bible Journaling: Yes, YOU can do it too! You might also enjoy Bible Journaling Hacks for the Creatively Challenged, and Bible Journaling Ideas You Can Do in Less Time.
No matter what your strengths or skill level, there is a way of Bible journaling that's right for you.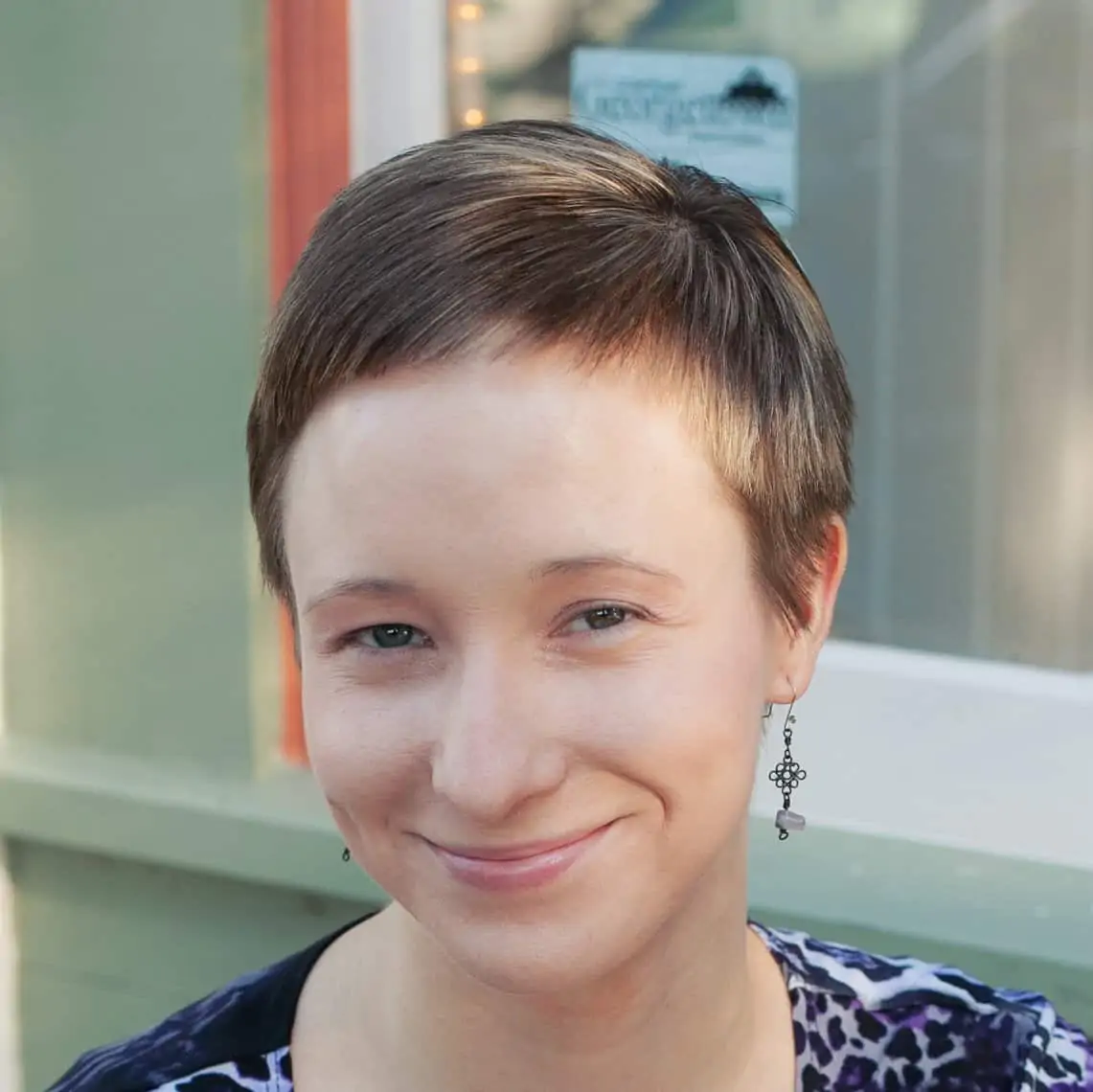 Hi! Thank you so much for visiting Divine Creative Love. I'm a Jesus-lovin' girl, lettering artist, designer, and general creative-at-heart. And, I have narcolepsy. I blog about faith in God, overcoming challenges, and creative topics such as Bible journaling. If you're new here, be sure and subscribe to my list so you won't miss anything!