This post and the photos within it contain affiliate links. If you make a purchase after clicking an affiliate link, my ministry gets a small commission, with no extra cost to you. See my full disclosures HERE.
You know the classic Christmas hymn "O Holy Night"? My favorite part of that song is "the thrill of hope, the weary world rejoices". And oh, how weary our world seems nowadays.
I could go on and on about all the woes of the world, but in the context of Christmas, I will focus on just one: The burden of gift buying (finding the "perfect" gift, overspending, trying to please the pickiest and most demanding family members, not to mention what to do when you receive a gift you don't want.)
By the way, today I spoke with a lady who was gift shopping, and she reminded me of an important tool for selecting a great gift. Listen well! She said that by listening and observing, she is able to give gifts that people actually want and that rarely have to be exchanged. Hmm, note to self—I need to hone that skill for future birthdays and Christmases!
But beyond material gifts, I think what we really need to be doing at Christmastime (and really, all the time), is giving HOPE.
At it's core, Christmas is all about the hope that Jesus Christ brings to the world. The hope of redemption, of the forgiveness of sins, of eternal life in heaven. The hope that there is so much more to life than just fluff! There is an abundance of love, joy, peace, and purpose.
The first step is to soak up all we can of that hope…and then, share it with others! So with that in mind, I came up with seven ideas to receive hope and then share it with the weary world.
7 Ways to Gain and Share the Hope of Jesus
Read Luke 1 and 2. I love Luke's telling of the Christmas story best among all the gospels, especially because he included many more details of Joseph and Mary's experience leading up to Jesus' birth. Take some time each day of the Advent season, to marvel at the HOPE Jesus offers to each of us, and to the whole world!
Set up reminders of baby Jesus! For me, this is part of Christmas decorating; I like to have a nativity scene to remind me that Christmas is all about Jesus. Bonus if you have family or holiday guests in your home who can also benefit from that reminder.

Worship the Lord! This morning, I was listening to an audio devotional from Because of Bethlehem by Max Lucado, and he said the best way to increase your joy, thankfulness, and hope, is just to worship God for who He is. And what better reason to praise God, than that he sent his Son to be born into this world! Emmanuel, God with us, who became an atoning sacrifice for our sins.
Start a countdown to Christmas, by sharing Bible verses each day pertaining to Advent. Post them on your Facebook, on your refrigerator, stick post-it notes in your kids' lunches, put one as your wallpaper on your computer or your smartphone, and so forth.
Buy a gift for someone less fortunate. A few days ago, at my work, I rang up a customer's purchase and when I asked who it was for, he said it was for their "giving tree" at church. They had picked a family's wish list off the tree, and were buying those gifts to give. What a great idea! Even if your church or local community doesn't have anything like that, chances are you could still identify a neighbor in need who you could provide gift(s) for.
Share a meal. Food is always needed by every person, but if someone is financially strapped, or maxed out on time, or going through a difficult season, the quality and/or quantity of the nourishment they get may suffer. So, invite them over to share a meal, buy them a Christmas dinner, make them a casserole, give them a grocery store gift card, or whatever is appropriate. That old saying, the way to a person's heart is through their mouth, can definitely be true here.
Give lots of smiles, kind words, and grace. Many people are stressed out during the holidays, for various reasons. Something that I'm trying to do more of, is smile and be kind, even when the other person is not.
The trappings of Christmas (gifts, etc.) do have their place… That is, second place to Jesus!
Let's allow the HOPE of the infant Savior to flood our hearts this season and all year round. That God would send a very piece of himself, his Son, to Earth in human form, to pay the price for our sins, is nothing short of amazing. Love came down, to meet us where we're at.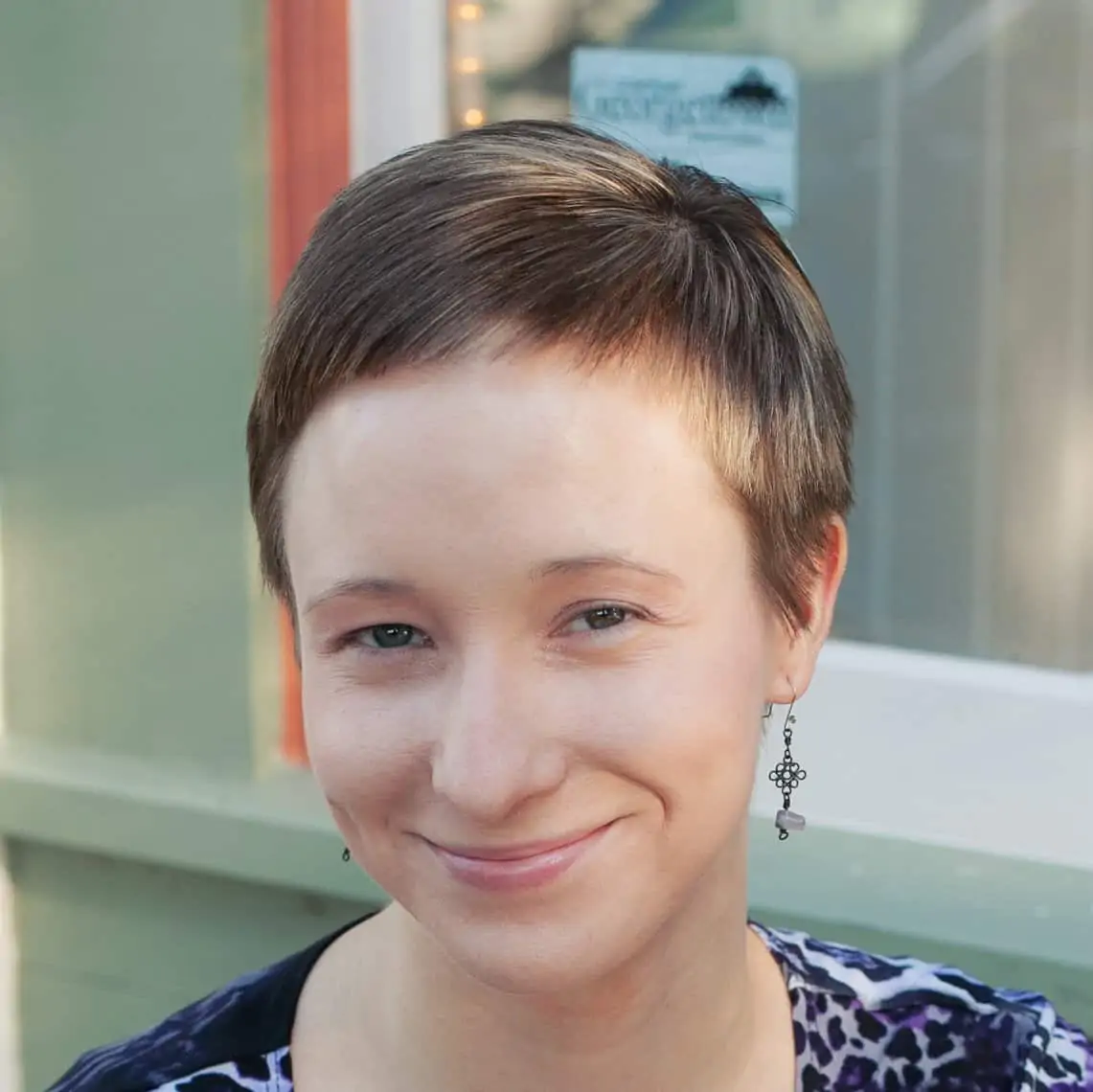 Hi! Thank you so much for visiting Divine Creative Love. I'm a Jesus-lovin' girl, lettering artist, designer, and general creative-at-heart. And, I have narcolepsy. I blog about faith in God, overcoming challenges, and creative topics such as Bible journaling. If you're new here, be sure and subscribe to my list so you won't miss anything!