This post and the photos within it contain affiliate links. If you make a purchase after clicking an affiliate link, my ministry gets a small commission, with no extra cost to you. See my full disclosures HERE.
It's Christmas ya'll! And you know what that means…
NO, not shopping for gifts, or decorating, or stuffing our faces. Drop your bags, put down the gingerbread man, and take a moment with me to gaze in awe at the manger, marveling at the miracle of baby Jesus. Emmanuel, God with us, born in the humblest of places.
And Mary, blessed Mary, who was really just a girl. A girl who took God at His Word, exhibited tremendous faith, and believed what the angel Gabriel told her.
The angel answered, "The Holy Spirit will come on you, and the power of the Most High will overshadow you. So the holy one to be born will be called holy, the Son of God. Even Elizabeth your relative is going to have a child in her old age, and she who was said to be unable to conceive is in her sixth month. For no word from God will ever fail."
"I am the Lord's servant," Mary answered. "May your word to me be fulfilled." Then the angel left her.
Luke 1:35-38 (NIV)
Two years ago, what really struck me about this passage, was in Luke 1:45. Mary visits Elizabeth, and Elizabeth says this: "Blessed is she who has believed that the Lord would fulfill his promises to her!"
I did a whole Bible journal surrounding this one quote, because it really resonated with me then, still does now, and I hope it strikes a chord with you too.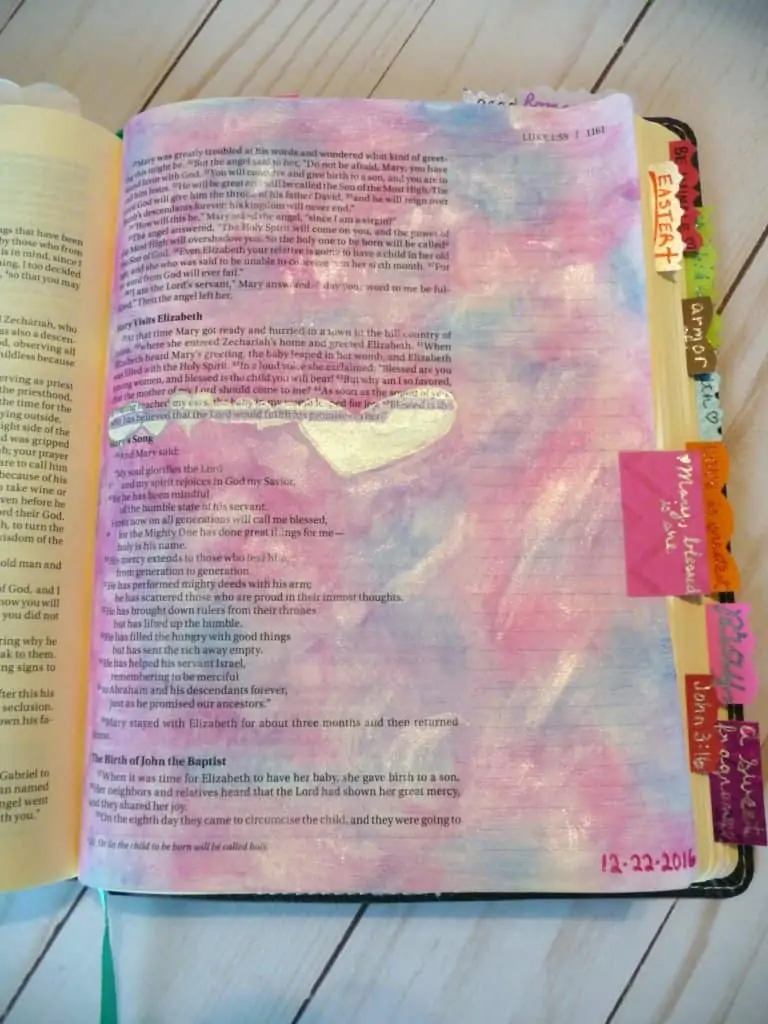 God's Promises
See, the Bible is full of God's promises. But often in life, things are messy and depressing, and it's hard to hang onto hope.
In my own life, much of the wishes, goals and plans have not panned out. I'm 34 and still single. My dreams of "making it" in a graphic design career went bust, and I find myself working retail part-time while still hoping for success as an artist/blogger/entrepreneur. I've had narcolepsy since I was 12, which is well-treated with meds, but continues to have a considerable negative effect on what I can and can't do.
But, my life is not over yet! Who am I to say whether the plans God has for me have not been accomplished? Or what God has planned for my future? Either way, his promises are still good:
Taste and see that the Lord is good; blessed is the one who takes refuge in him.
Psalm 34:8 (NIV)
If we confess our sins, he is faithful and just and will forgive us our sins and purify us from all unrighteousness.
1 John 1:9 (NIV)
And we know that in all things God works for the good of those who love him, who have been called according to his purpose.
Romans 8:28 (NIV)
"For I know the plans I have for you," declares the Lord, "plans to prosper you and not to harm you, plans to give you hope and a future."
Jeremiah 29:11 (NIV)
And my God will meet all your needs according to the riches of his glory in Christ Jesus.
Philippians 4:19 (NIV)
Take delight in the Lord, and he will give you the desires of your heart.
Psalm 37:4 (NIV)
I am convinced and confident of this very thing, that He who has begun a good work in you will [continue to] perfect and complete it until the day of Christ Jesus [the time of His return].
Philippians 1:6 (AMP)
What aspects of your life are you still waiting on God for? What prayers have yet to be answered?
💜 Blessed are you who believes that the Lord will fulfill his promises to you!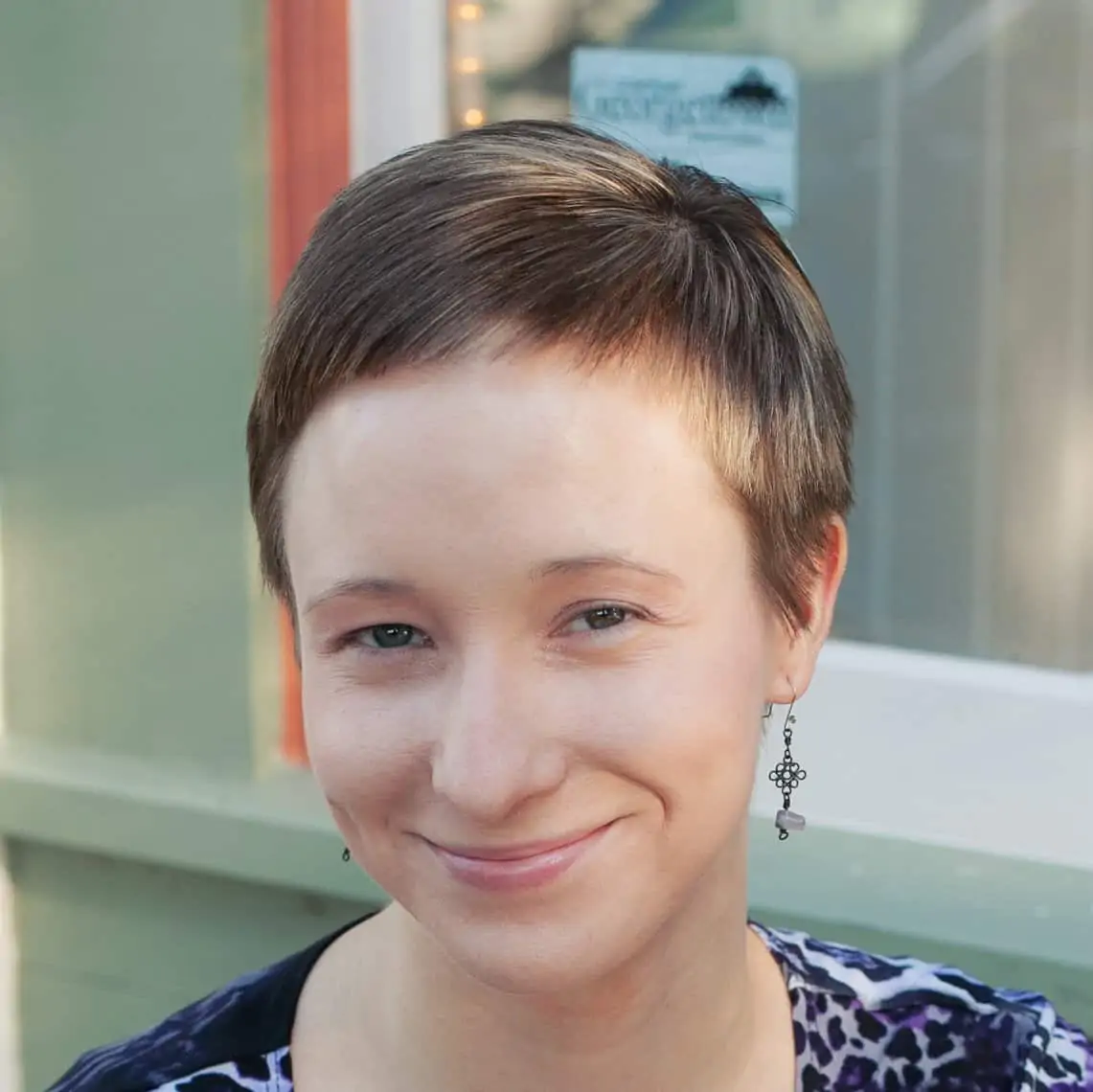 Hi! Thank you so much for visiting Divine Creative Love. I'm a Jesus-lovin' girl, lettering artist, designer, and general creative-at-heart. And, I have narcolepsy. I blog about faith in God, overcoming challenges, and creative topics such as Bible journaling. If you're new here, be sure and subscribe to my list so you won't miss anything!