This post and the photos within it contain affiliate links. If you make a purchase after clicking an affiliate link, my ministry gets a small commission, with no extra cost to you. See my full disclosures HERE.
Have you ever bought a piece of art, brought it home, only to realize you have no idea what to do with it?
Or you're staring at a blank wall or an empty corner, and wishing you could fill it with art and make it beautiful, but there are a million possibilities! What color? How many artworks to hang? Too many choices.
In my bedroom, I have a favorite art display, filled with inspirational images and Bible verses. And what I've realized is that it didn't come about all at once, but rather one piece at a time.
There may be a million ways to create a beautiful art display in your home, but if you want to keep it simple, just start with one artwork, and build from there.
Here is how my little gallery came about:
THE FIRST PIECE I acquired on a family vacation to New York City, from a spray painting street artist near Times Square. I watched him paint this beautiful art skyline right before my eyes! When I brought it home, I decided to put it in a black metal frame, and hang it next to my bed.
Around that time, I was shopping at Michaels, and saw these COLORED GLASS BOTTLES on an end cap (on sale!). Never mind the fact that I wasn't looking for glass bottles, and I didn't have anyplace in mind to put them. I just knew I wanted them, in my three favorite colors of course. I bought some faux white roses to place in the bottle openings, and don't they look gorgeous with the wall art?
NEXT came the gorgeous Psalm 136:1 watercolor art, which I purchased from Etsy seller Reborn Studios. With the black float frame I put it in, and the purple in the art, it looked right at home next to the NYC skyline painting. And it totally goes with the colored glass bottles! Score! 😉
The LAST piece I brought home was towards the end of last year. I dropped into Kirklands, and walked out with the Matthew 19:26 "with God all things are possible" wall art. I didn't need it. Didn't know if I could find a place for it. But I saw, I was smitten, and I bought it. And what do you know, it fits right in with the other art and the glass bottles.
I also swap in some of my own art from time to time, like the silver foil Psalm 51:10 in the picture next to the glass bottles. Running out of wall space is a problem, but it's a good problem to have I suppose. 🙂
P.S. At the same time that I purchased the last wall art at Kirklands, I also bought a sweet Christmas gift for my grandmother "Gigi" (I got her an adorable framed art that said "GIGI" in large letters, and below that, "blessed are those who snuggle and spoil"). And two weeks ago, I skipped writing my regular blog, because we lost Gigi at age 97. So here, a picture of me and her from 2014, when she was *only* 94.♥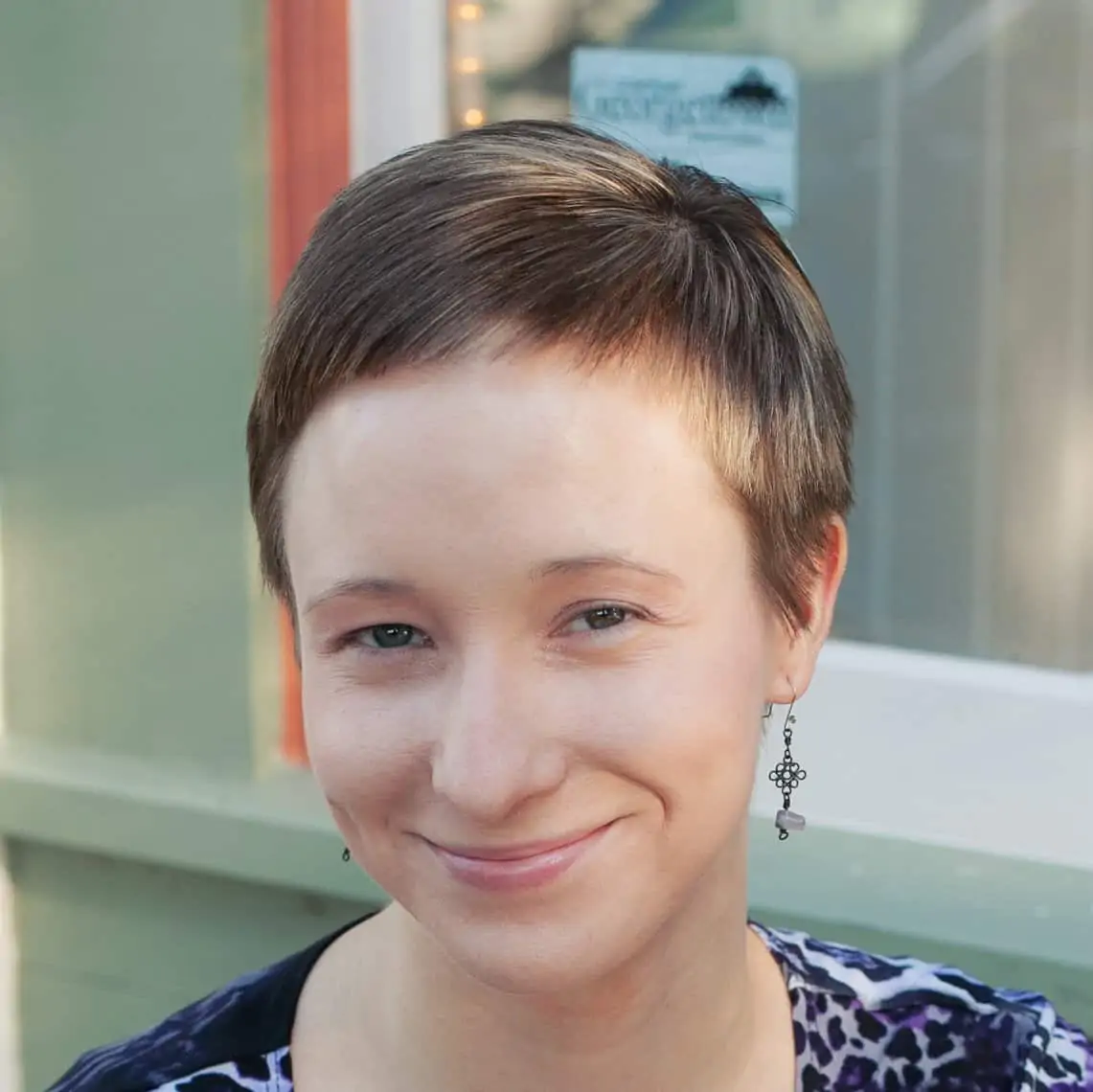 Hi! Thank you so much for visiting Divine Creative Love. I'm a Jesus-lovin' girl, lettering artist, designer, and general creative-at-heart. And, I have narcolepsy. I blog about faith in God, overcoming challenges, and creative topics such as Bible journaling. If you're new here, be sure and subscribe to my list so you won't miss anything!