This post and the photos within it contain affiliate links. If you make a purchase after clicking an affiliate link, my ministry gets a small commission, with no extra cost to you. See my full disclosures HERE.
This past Sunday, in preparation for Easter, my pastor spoke about Jesus' time of prayer in the garden of Gethsemane (see Matthew 26:36-46). Specifically, he mentioned how the name "Gethsemane" actually means "olive press" in Greek…and how symbolic that is for what Jesus went through at that time and place.
He was "pressed" on all sides…in fact, he prayed so fervently, and was so distressed about the events he knew were going to take place, Jesus literally sweated drops of blood (Luke 22:44).
As followers of Jesus Christ, you and I will also endure trials and tribulations. Granted, most of us probably will never experience anything close to what Jesus (or his disciples) experienced, but still…life is not easy.
But I love what my pastor said about the olive press: It's job is to extract the oil. And in Biblical times, olive oil was used primarily for light (to fuel lanterns), and other things like baking bread.
Remember when Jesus said that we are "the light of the world", in Matthew 5:14? Sometimes it takes those trials, to bring out the light in us.
So if you're going through the olive press, so to speak, and feel squeezed on all sides, take heart. God can and WILL use this season for your good.
And we know that in all things God works for the good of those who love him, who have been called according to his purpose.
Romans 8:28 (NIV)
The Struggle is Real
Maybe you're strapped financially, or you've lost loved ones or property or a job, or you just feel like everything is going wrong in your life. It's not fun, it's tough, but God is always walking with you in the midst of those troubles.
But what if you're struggling to even believe that God is still there?
I totally get it. Especially when trials continue for many months or years, it can be hard to keep the faith. Your dreams haven't panned out (been there, done that). Still stuck in the same situation (hello, single and childless at 34). But don't give up on God! He never gives up on you, and in time, he will make you glow in the dark. 😉
What the Bible Says About Faith
The very definition of faith is to believe in something that you can't "see" with your own two eyes. But that doesn't mean we don't have evidence!
When you're struggling to hang on, there are three main things you can do that will boost your faith and help you keep trusting God.
1) Rely on His Promises (in the Bible) :: Including, but not limited to, these verses…
"For I know the plans I have for you," declares the Lord, "plans to prosper you and not to harm you, plans to give you hope and a future. Then you will call on me and come and pray to me, and I will listen to you. You will seek me and find me when you seek me with all your heart." Jeremiah 29:11-13 (NIV)

In my distress I called to the Lord; I cried to my God for help. From his temple he heard my voice; my cry came before him, into his ears.

Psalm 18:6 (NIV)

And we know that in all things God works for the good of those who love him, who have been called according to his purpose.

Romans 8:28 (NIV)

Now faith is confidence in what we hope for and assurance about what we do not see. […] And without faith it is impossible to please God, because anyone who comes to him must believe that he exists and that he rewards those who earnestly seek him.

Hebrews 11:1, 6 (NIV)

Consider it pure joy, my brothers and sisters, whenever you face trials of many kinds, because you know that the testing of your faith produces perseverance. Let perseverance finish its work so that you may be mature and complete, not lacking anything.

James 1:2-4 (NIV)
2) See what He has already done! :: On top of the fact that God made you, and gave his only Son to redeem you from your sins and give you eternal life, he also blesses you and watches over you. What times in your life can you look back and see that God was helping you? Can you see the bigger picture, of what he's brought you through, and where he is leading you for the future? Look for His Fingerprints on your life, and also on the lives of fellow believers.
3) Trust Him with your future: With the evidence of the Scriptures and your past experiences with him, you can know God is trustworthy. No matter what your life looks like in the present, have faith that God is always working, and the future is bright and in his very capable hands.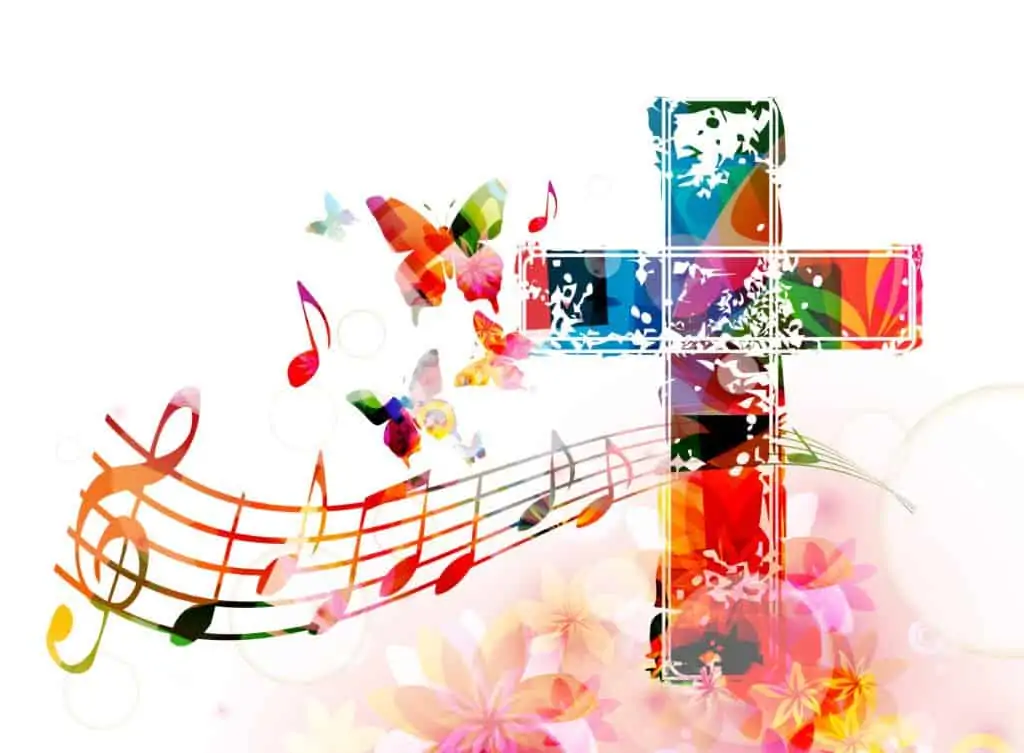 Music for Your Faith
One more thing you can do… Blast some tunes that will help lift your spirits and boost your faith!
Choose what you like, from old-school gospel, to Christian rap, or classic hymns. And if you enjoy contemporary Christian music as I do, a great radio station such as K-LOVE can be just what the doctor ordered. Here are some of my favorite faith-affirming, lift-your-spirit songs:
How about you? What other Bible verses or songs lift you up in hard times? Please feel free to share. 🙂
→ Stay tuned next week, for the second post in this three-part series, about maintaining hope in the face of trials.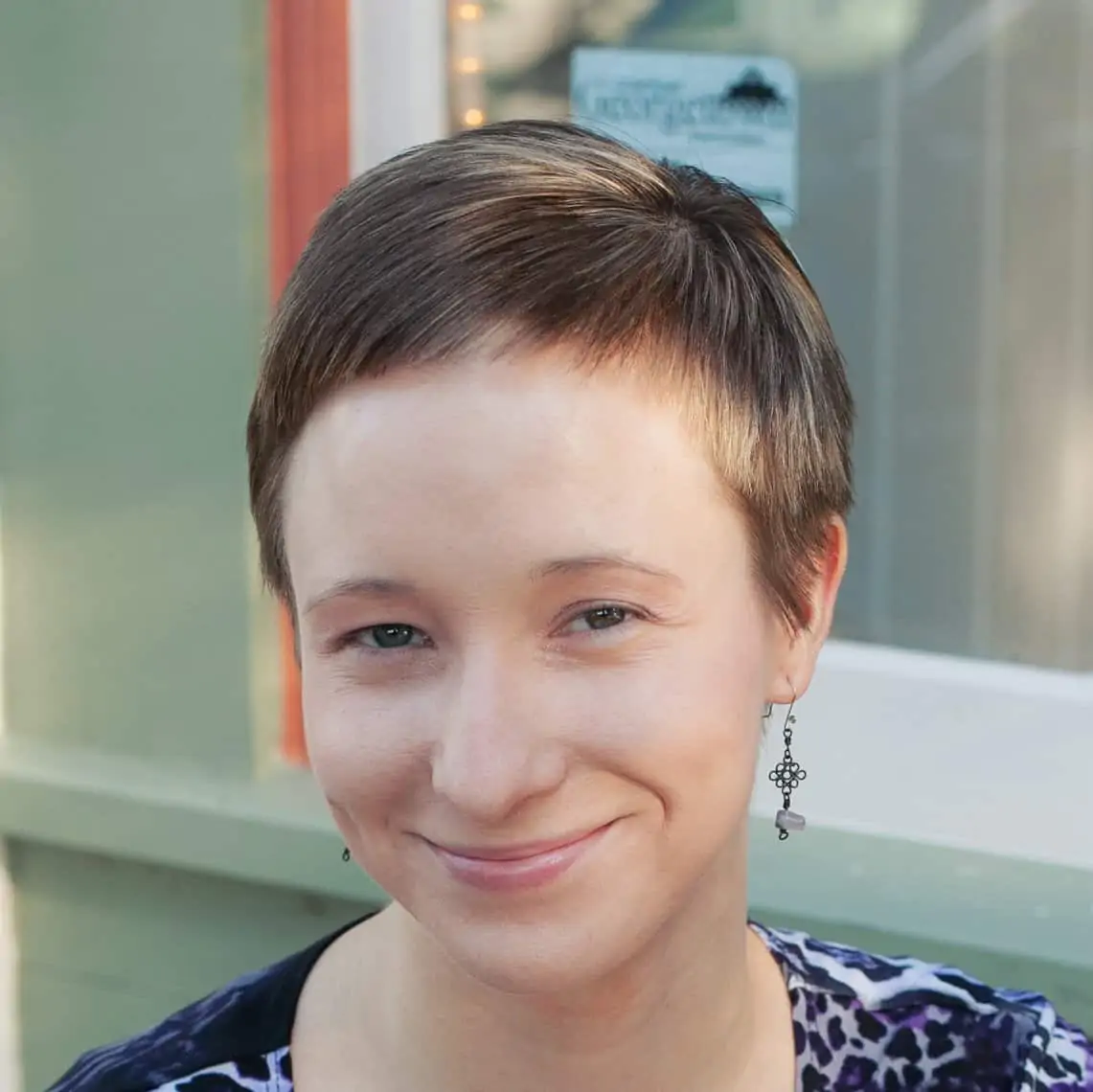 Hi! Thank you so much for visiting Divine Creative Love. I'm a Jesus-lovin' girl, lettering artist, designer, and general creative-at-heart. And, I have narcolepsy. I blog about faith in God, overcoming challenges, and creative topics such as Bible journaling. If you're new here, be sure and subscribe to my list so you won't miss anything!