This post and the photos within it contain affiliate links. If you make a purchase after clicking an affiliate link, my ministry gets a small commission, with no extra cost to you. See my full disclosures HERE.
This past Sunday, my pastor gave a great message about depression. He talked about some common causes of depression (chemical/hormone imbalance, circumstances, etc.), and then he used the example of Elijah to illustrate how easy it is for anyone to fall into a funk (and, how to rely on God for support in those times of need).
I mean, Elijah was on top of the world after slaying a bunch of prophets of Baal (1 Kings 18:18-40). But, he was tired, and vulnerable, so when Queen Jezebel declared her intent to kill Elijah for what he had done (1 Kings 19:1-2), poor Elijah had a bit of a meltdown.
Elijah was afraid and ran for his life. When he came to Beersheba in Judah, he left his servant there, while he himself went a day's journey into the wilderness. He came to a broom bush, sat down under it and prayed that he might die. "I have had enough, Lord," he said. "Take my life; I am no better than my ancestors."
1 Kings 19:3-4
What really struck me, is when Elijah says "I am no better than my ancestors". Wait, what? Hold on a sec. Since when did God tell Elijah he was supposed to be "better" than, or outdo his ancestors? Um, never.
But we also do this every day, don't we?
Raise your hand if you've ever been caught up in similar compare-and-despair pit. *raises hand along with you*
Being a single person, I look at my married friends and think I'm missing out on something. I look at people that are faster and more energetic than me, and wish that God would make me more like them. Or, I see someone who's become a millionaire before age 30, or some person who has dedicated their life to medical missions, and I think how pitiful am I that still live with my parents at 33? What have I accomplished? What do I have to show for my life?
It's a sticky tar pit indeed.
But of course, this is not how God wants us to live! No, not at all. Notice how God doesn't rebuke Elijah at all, but He cares for him gently and makes it clear that there is more He wants Elijah to do (1 Kings 19:5-18).
Quit Comparing Yourself to Everyone Else
The bottom line is, God made each one of us completely unique, with different strengths and weaknesses, and specific passions and gifts. Nowhere in the Bible does it ever say that we should try to "live up to" another person, or that we're terrible people if we don't accomplish a certain level of success. The ONLY person we need to emulate is Jesus.
So, in praying and thinking about how you and I can combat the comparing and despairing cycle that plays out in our minds (and that manifests in our lives as a result), I came up with this list of affirmations.
When you're faced with a big fat lie, like "I'm not good enough", remember these truths. You could even say them out loud in front of the mirror if it would help.
Say it with confidence:
God wants me to be the person He created me to be, not anyone else! :: For you created my inmost being; you knit me together in my mother's womb. -Psalm 139:13 (NIV) [See also 1 Corinthians 12:4-6, Galatians 6:3-5, and Romans 12:6-8]
I'm NOT missing out on anything! Just because that person seems to have it all (riches, fame, beautiful family) does NOT mean they're happy. They could even be secretly miserable, despite putting on a facade of happiness. We are all broken in some way, and the grass generally is not any greener (or browner) on the other side. :: A heart at peace gives life to the body, but envy rots the bones. -Proverbs 14:30 (NIV)
Where I am today is just one part of my journey, and I will be content in it. :: I know what it is to be in need, and I know what it is to have plenty. I have learned the secret of being content in any and every situation, whether well fed or hungry, whether living in plenty or in want. I can do all this through Him who gives me strength. -Philippians 4:12-13 (NIV)
If my circumstances don't conform to societal norms and/or other peoples expectations, that's totally okay and even awesome. I will rejoice because God has a unique plan for my life! (Jeremiah 29:11)
When I fall short (of my own expectations or others), God's grace is always sufficient. I will cast all my cares on Him who cares for me, and rely on Him for strength. (2 Corinthians 12:9-10, 1 Peter 5:7, Psalm 121:1-2)
True joy is a fruit of the Spirit, not a product of my circumstances. Therefore, I can always ask the Holy Spirit to put more joy in my heart, regardless of whether my life is going "well" or not. :: Consider it pure joy, my brothers and sisters, whenever you face trials of many kinds, because you know that the testing of your faith produces perseverance. -James 1:2-3 (NIV)
I am absolutely worth it, deeply loved, and highly valued by God. Nothing can take that truth away from me! :: "What's the price of a pet canary? Some loose change, right? And God cares what happens to it even more than you do. He pays even greater attention to you, down to the last detail—even numbering the hairs on your head! So don't be intimidated by all this bully talk. You're worth more than a million canaries." -Matthew 10:29-31 (MSG)
We demolish arguments and every pretension that sets itself up against the knowledge of God, and we take captive every thought to make it obedient to Christ.
2 Corinthians 10:5 (NIV)
The best thing we can do, is grab hold of those negative compare-and-despair thoughts, and make them obedient to Christ. After all, Jesus said to love our neighbor as ourself (Matthew 19:19). That means, we need to drop the comparison and judgement, and celebrate ourselves and others—as equally valuable and loved by God.
It's a work in progress, but it's so worth it.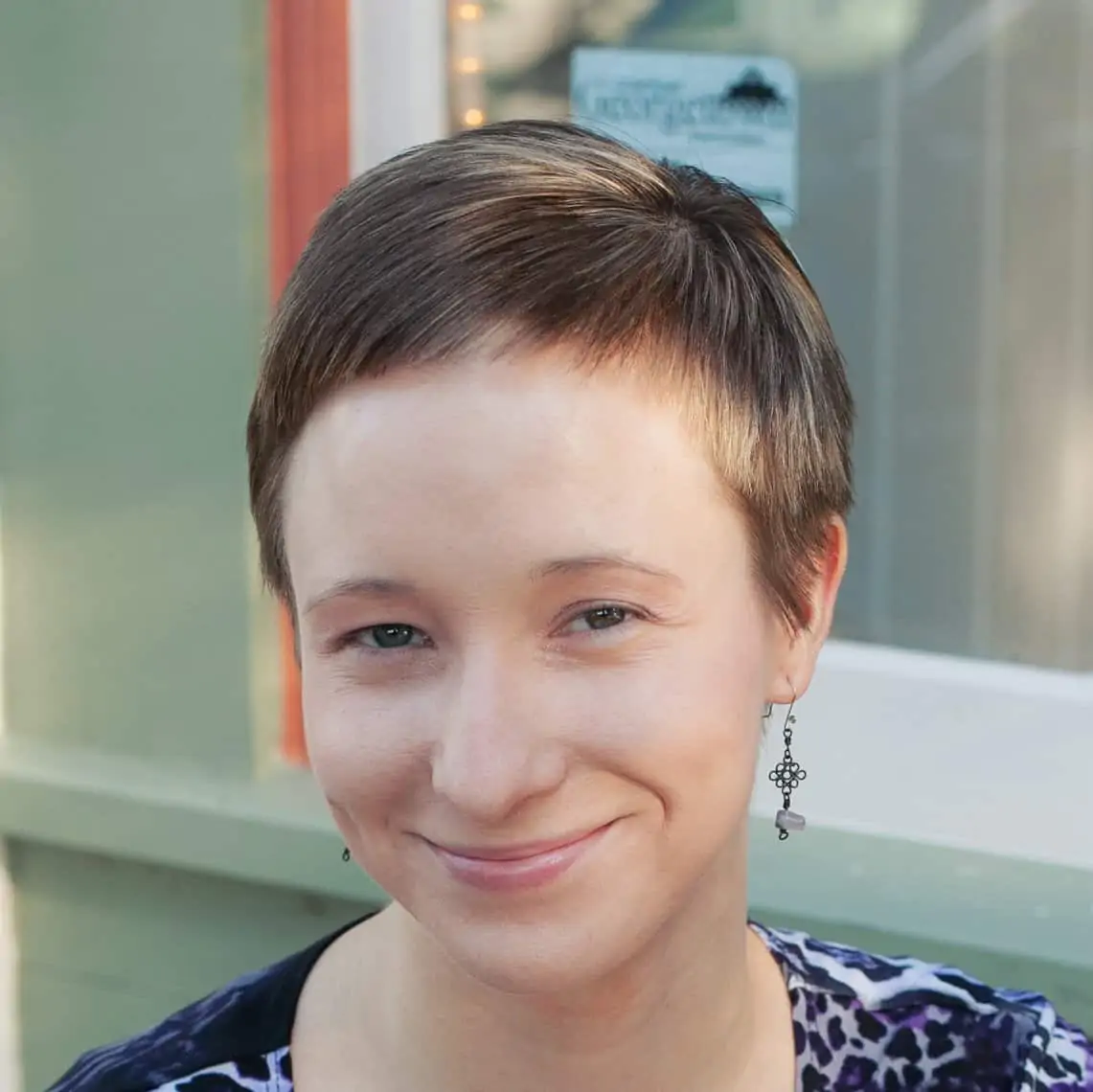 Hi! Thank you so much for visiting Divine Creative Love. I'm a Jesus-lovin' girl, lettering artist, designer, and general creative-at-heart. And, I have narcolepsy. I blog about faith in God, overcoming challenges, and creative topics such as Bible journaling. If you're new here, be sure and subscribe to my list so you won't miss anything!