This post and the photos within it contain affiliate links. If you make a purchase after clicking an affiliate link, my ministry gets a small commission, with no extra cost to you. See my full disclosures HERE.
Welcome! This is part two of my two-part series, about "hoarding" sin, and how to gain freedom from those pet sins we cling to. If you haven't read part one, you can find it here.
There is love, and then there is hate. On the side of love, goodness and righteousness. On the side of hate, evil and sin. As I finished writing part one of this two-part series, I realized that a big key to not sinning, is to be filled with God's love.
It's love that will motivate a person to, for example, stop speaking unkindly about a co-worker. It's love that caused God to send His only Son to Earth, to die for our sins—so that we could be forgiven and reconciled to Him, and someday welcomed into heaven to spend eternity with Him. And it's love for God (and gratitude for everything He has done for us), that will push us to let go of sinful behaviors.
In last weeks post, I wrote about how easy it is to "hoard" sin—clinging selfishly to behaviors that we know aren't right, but we do them anyway. Why? Because we think only of ourselves, and disregard God or other people.
Just yesterday, I went to work sick. It was day 4 of a nasty cold, and I was coughing up a storm (still am). Any inclination I might've had to stay home went out the window, because I felt decent enough, and figured that I'm *maybe* not contagious any more. But then, I was working alongside two moms of young children (all under age 3, and one with a baby only six months old), and I thought about how guilty I will feel if they get sick and pass it onto their kids.
If I could do it over again, I think I would take that day off. If anything, I could've saved my co-workers the worry about them possibly catching my cold. (You can imagine the wary glances they shot my way, like don't give me your germs!) And maybe even prevent them from getting sick too.
It's a constant battle, this decision between self-love (which sometimes leads to sin), and love of God and our neighbors (which leads away from sin). Have you felt the pull?
Three Ways to Let Go of Sin
It takes effort to fight against physical clutter (I don't know about you, but decluttering is always a work-in-progress for me). Likewise, to fight against the constant temptation to sin, we have to put forth some effort. Here are three simple steps we can take, to loosen our grip on selfishness, and let go of sin.
Surrender to God :: The first step in any good multi-step program, is admitting we have a problem, and asking God for help. I know that the more I submit to the Lord, the more he will make my paths straight (see Proverbs 3:5-6).

Purify Your Motives :: King David said it best, in his famous prayer of repentance in Psalm 51:10: "Create in me a pure heart, O God, and renew a steadfast spirit within me." To turn away from sin, we need God to purify our motives—every day!

Cut Off the Temptation :: Lastly, I think it helps tremendously to set up your environment for success. It's like Jesus said in Matthew 18:8, "If your hand or your foot causes you to stumble, cut it off and throw it away." That means, flush the pills, delete the files, stop associating with that person, change your routine, etc. And then, add positive influences to support you! Post Scriptures in strategic places, listen to K-LOVE, begin a new (better) habit, start/join a small group at church, make good friends, buy healthy snacks, and so forth.
If I could sum all this up into one single piece of advice, it would be this: Keep your eyes on Jesus. In this world full of shiny distractions that threaten to weigh us down and cause us to stumble, the only way to stay on track is to seek God every day.
Therefore, since we are surrounded by such a great cloud of witnesses, let us throw off everything that hinders and the sin that so easily entangles. And let us run with perseverance the race marked out for us, fixing our eyes on Jesus, the pioneer and perfecter of faith. For the joy set before him he endured the cross, scorning its shame, and sat down at the right hand of the throne of God.
Hebrews 12:1-2 (NIV)
So put to death and deprive of power the evil longings of your earthly body [with its sensual, self-centered instincts] immorality, impurity, sinful passion, evil desire, and greed, which is [a kind of] idolatry [because it replaces your devotion to God].
Colossians 3:5 (AMP)
"He himself bore our sins" in his body on the cross, so that we might die to sins and live for righteousness; "by his wounds you have been healed."
1 Peter 2:24 (NIV)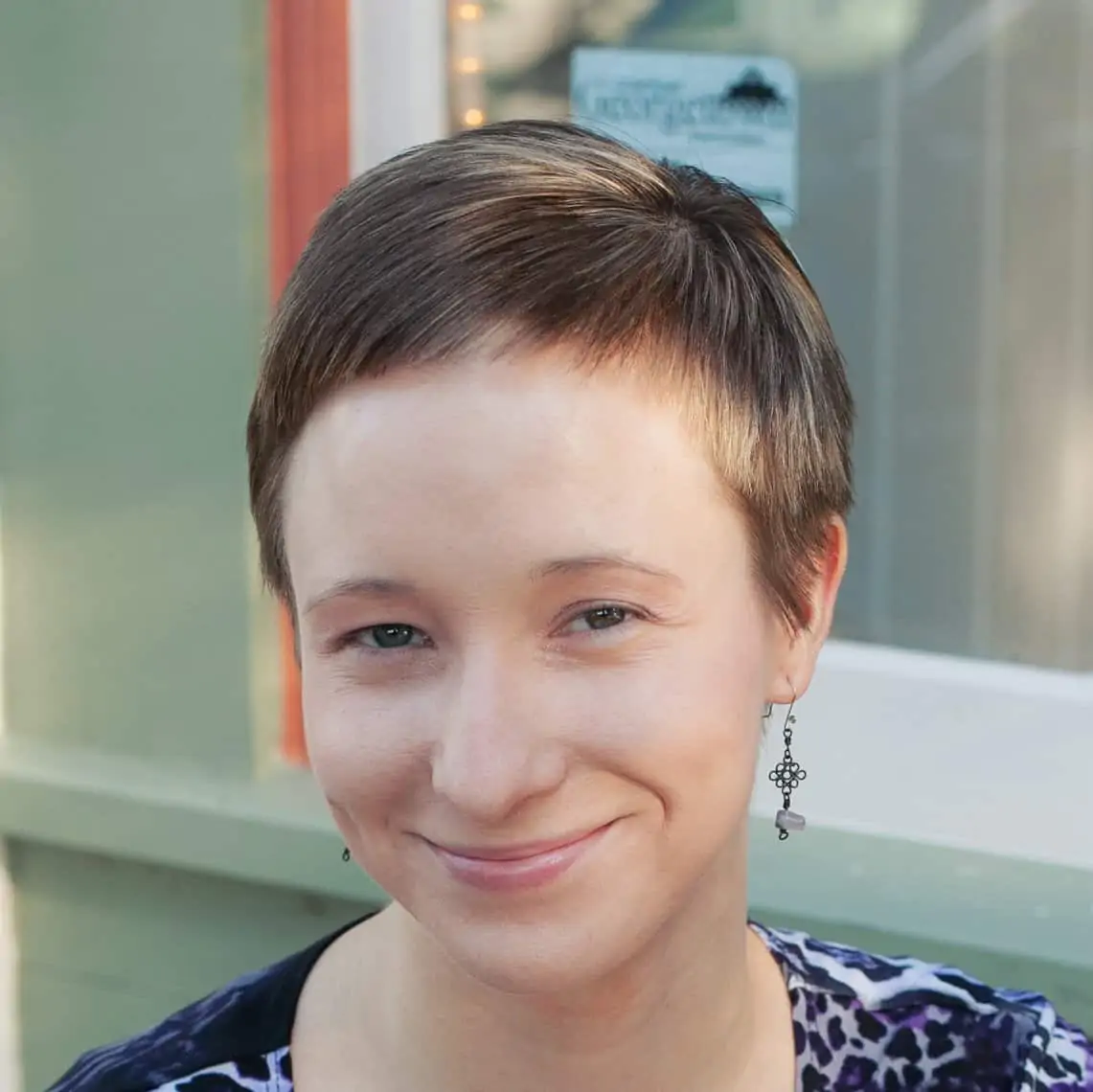 Hi! Thank you so much for visiting Divine Creative Love. I'm a Jesus-lovin' girl, lettering artist, designer, and general creative-at-heart. And, I have narcolepsy. I blog about faith in God, overcoming challenges, and creative topics such as Bible journaling. If you're new here, be sure and subscribe to my list so you won't miss anything!