This post and the photos within it contain affiliate links. If you make a purchase after clicking an affiliate link, my ministry gets a small commission, with no extra cost to you. See my full disclosures HERE.
So, last week I was watching the nightly news, and there was an awesome story about a 13-year-old boy named Jesse who'd fallen into an underground sewage pipe, miraculously survived and was rescued after twelve long hours.
Maybe you heard the story too?
Of course, I thought it was fantastic, and I thanked God that the boy survived and is going to be okay.
But then the other day, I was praying, and that story came back to my mind. And suddenly I realized that Jesse's story is a beautiful metaphor for how God rescues us from sin! It's a great lesson in what we should do when we find ourselves "stuck in the muck" (mired in sin, drowning in sorrow, caught in health troubles or financial crisis, etc. etc.)
When you're in a situation that's messy, for example you "fall" into some sin, and you get dirty, and the situation gets nastier and more toxic as you continue on that path. And you're not sure how to get out, and you might even begin to lose hope.
In situations like that, we should do what Jesse did. See, he reached out his hands and left fingerprints on the sides of the sewer pipe, which helped rescuers to find him. Then, when he saw the light (as his rescuers opened the manhole cover to reach him), he cried out for help.
You can imagine, after spending twelve hours in a sewer, he had to be fifteen thousand shades of filthy. So what did those rescue workers do? They lifted him out, and hosed him down! And once sanitized, Jesse was given a cell phone so he could be reunited with his family.
And that's exactly what God does for us!
We're in trouble, filthy, bruised and battered from sin, and needing rescue. Jesus knocks on the door…and we cry out to him. He lifts us out, washes us clean, and in doing so, we are reconnected with out Father in heaven.
Pretty amazing grace, right?
It's just like the story of the prodigal son, as told in Luke 15:11-32. The son squanders everything, falls into a "pit" so low he envies the food of the pigs. When he decides to go back to his father and beg forgiveness, instead of being treated like a disappointment, his father welcomes him with open arms and treats him like a king.
So, the moral of this story? No matter how far you fell, how long you've wandered, how deep your sorrow is, or how much of a mess you're in, Jesus still loves you and is waiting to welcome you back with open arms.
One final note: when you're feeling down, I find this Scripture is especially comforting… 💝
Consider it pure joy, my brothers and sisters, whenever you face trials of many kinds, because you know that the testing of your faith produces perseverance. Let perseverance finish its work so that you may be mature and complete, not lacking anything. If any of you lacks wisdom, you should ask God, who gives generously to all without finding fault, and it will be given to you.
James 1:2-5 (NIV)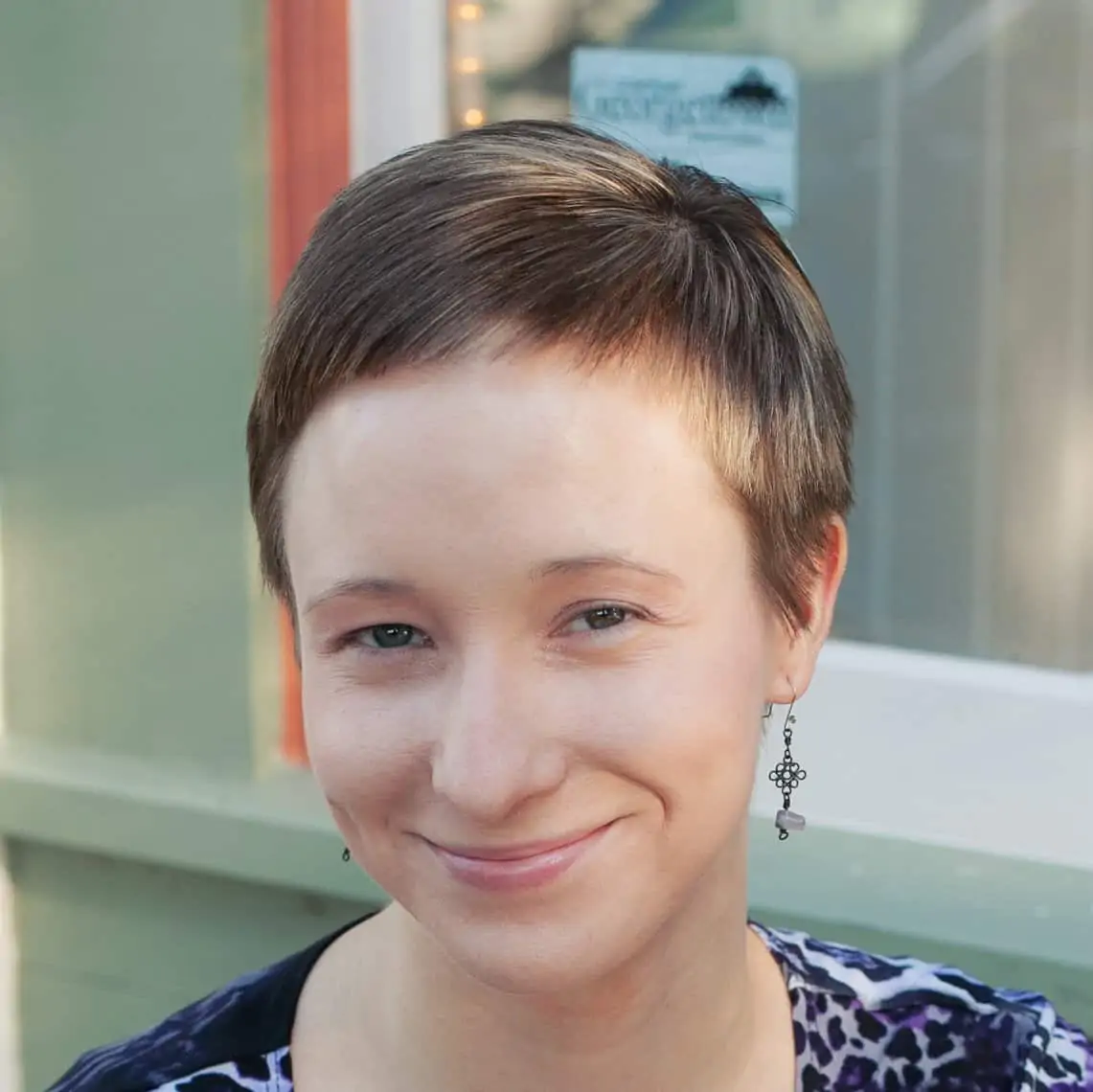 Hi! Thank you so much for visiting Divine Creative Love. I'm a Jesus-lovin' girl, lettering artist, designer, and general creative-at-heart. And, I have narcolepsy. I blog about faith in God, overcoming challenges, and creative topics such as Bible journaling. If you're new here, be sure and subscribe to my list so you won't miss anything!