When you're having a bad day, it can be tempting to succumb to negativity. But if you'll just do this ONE thing, it can change your attitude AND your day!
This post and the photos within it contain affiliate links. If you make a purchase after clicking an affiliate link, my ministry gets a small commission, with no extra cost to you. See my full disclosures HERE.
I can't even count the number of times in my life, when my day started off with everything going wrong, and I let it turn me into a pessimistic sourpuss. Normally, I'm an optimist, but you know, it's easy to fall into the mindset of "if so many things already went wrong, the rest of the day will be horrible too!".
Or, maybe there is something I'm dreading (dentist appointment, anyone?), or something I'm anxious or worried about. It would be so easy to fixate on the problem, and let that define my whole day.
But, there is a better way!
I'm sure you and I both have heard it before, but I don't think we possibly hear it enough: Worship God, even in the storms. I used to think 'oh, sure, but it's hard to do that when I'm feeling crummy, or experiencing a setback'.
For the past two weeks, my neck has been hurting, like something's out of whack. It's been causing headaches, and at times extending to my shoulder/upper back. And there was one day in particular, when I had a massive headache. I prayed for it to go away, and then the next morning I was feeling worried, that the headache would return again. I was feeling okay in the moment, but still, I worried.
Thank goodness for my morning habit of listening to K-LOVE radio! A worship song came on, and I felt compelled to sing along. To forget about worrying, and just praise God for His goodness.
And y'all, it really did help my attitude! I trusted God a lot more with my prayers, and worried a lot less. Now, if I could just always remember to choose worship over worry, that would be wonderful. My neck is still causing me trouble, but I'm trying to just trust God and be grateful in the moment.
Attitude is Everything
You know the old cliche, that it's not what happens to you in life, but your attitude and how you react that determines your level of happiness. Nowhere is that more true, than in choosing to worship God through the storms!
Just a few of the benefits of praising God, that I've experienced, and/or heard my fellow believers speak of:
Changes our attitude: Focusing on the negatives results in a negative outlook, while focusing on God's goodness shifts out attitude to a positive attitude-of-gratitude.
Improves our trust and faith in God: By nature, praise and worship focuses on God's power, sovereignty, mercy, and love for us. So, that problem that seemed insurmountable, sorrow that seemed impenetrable, or trouble that seemed never-ending…it shrinks in the shadow of God's greatness! What may be impossible for us, is absolutely possible for God!
Wraps us in God's love: There is nothing like remembering what Jesus did for us on the cross, to remind us that our Father in Heaven cares for us deeply. Even in the storms, we know He's not done with us yet, and He is faithful to answer our prayers.
But, you say, 'That's all well and good, but how do I even muster the words to begin worshiping God when I don't feel like it?'
I totally get it. Left to my own devices, on a bad day, I have a hard time finding words of praise for God. That's one reason why I love listening to Christian worship music! A great song, like Raise a Hallelujah by Bethel Music, gives me the jump-start I need to praise the Lord.
The Psalms are also a wonderful resource for praise! And of course, you should always be honest with God. Bring everything to Him in prayer, lay it at His Feet, and then just worship. Trust that He is always good… because, He is!
What helps you to praise God, even in midst of trouble? I'd love to hear your thoughts…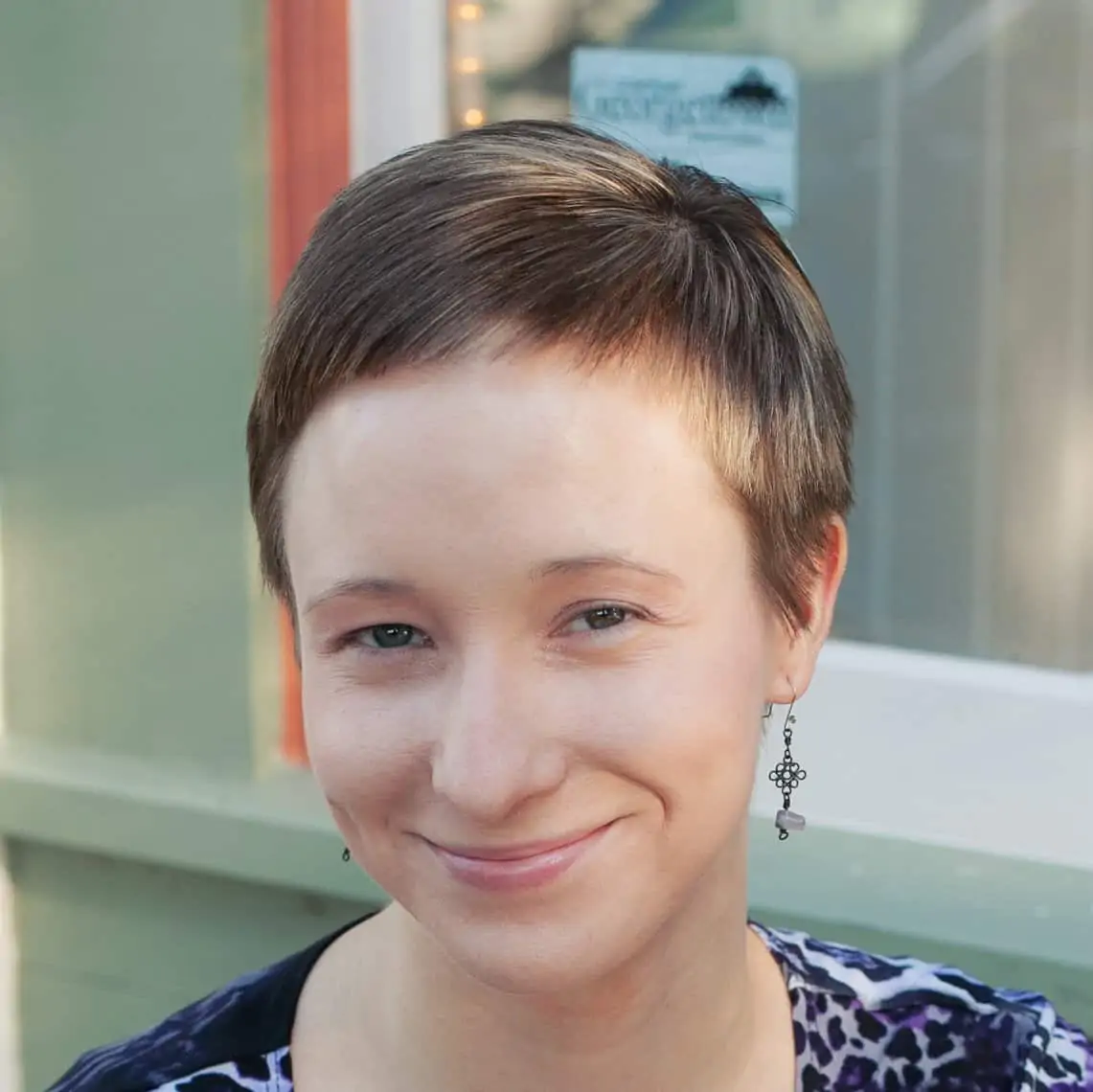 Hi! Thank you so much for visiting Divine Creative Love. I'm a Jesus-lovin' girl, lettering artist, designer, and general creative-at-heart. And, I have narcolepsy. I blog about faith in God, overcoming challenges, and creative topics such as Bible journaling. If you're new here, be sure and subscribe to my list so you won't miss anything!