This post and the photos within it contain affiliate links. If you make a purchase after clicking an affiliate link, my ministry gets a small commission, with no extra cost to you. See my full disclosures HERE.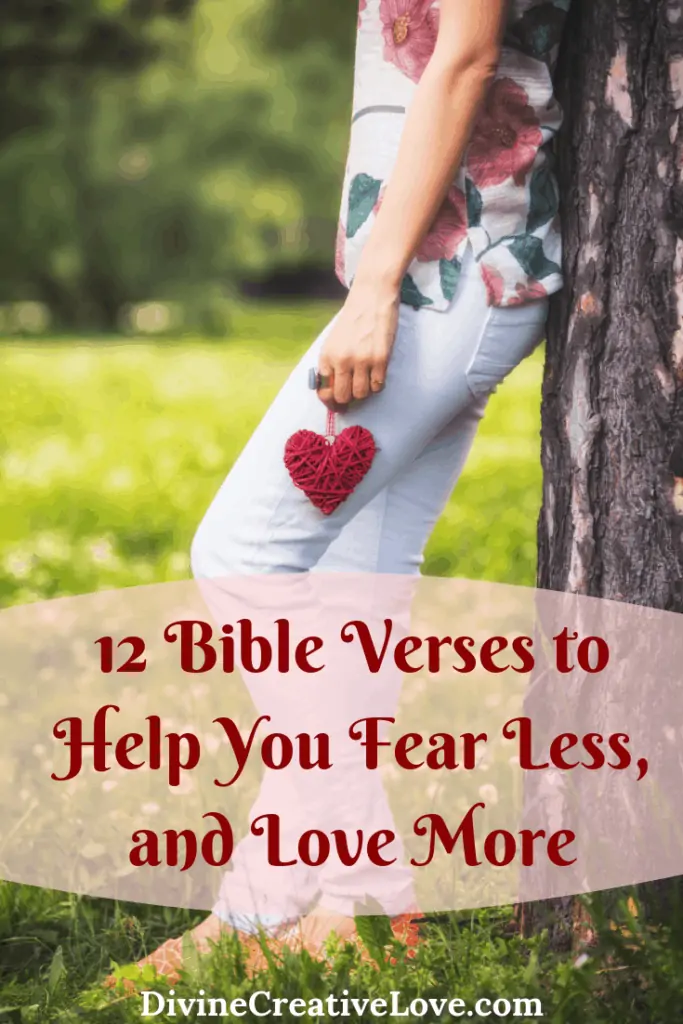 This morning, I was listening to my audio devotional, which I receive via the Daily Devotionals skill in my Alexa app. I have an Echo Dot next to my bed, so every morning I can listen to the weather forecast, verse of the day, and devotional.
I'm the world's slowest person in the morning, and don't always have time to sit down and read my Bible, so I really appreciate being able to listen while I'm waking up and getting ready for the day!
This week, the devotionals have been excerpts from Bob Goff's book Everybody, Always: Becoming Love in a World Full of Setbacks and Difficult People. It's about God's call for us to love everybody, always—not just the people who are nice or who love us back. Jesus said to love even our enemies, and people who are difficult to love. Which is something I've been trying to do more this year…but, it's NOT EASY.
That's why today's devotional caught my attention. He talked about fear, and how it keeps us from loving difficult people. You know how it is… We're afraid of being vulnerable, afraid to show love to people who society deems "less than", afraid of being hurt, etc. etc.
This is definitely something I'm going to be more conscious of going forward. When is fear keeping me from loving others? And what does the Bible say about this fear, and about love?
So, I've rounded up six verses about fearing less, and six verses about loving more. Will you join me in writing these down, committing them to memory, and learning to put them into practice? I pray that with God's help, we can learn to fear less, love more.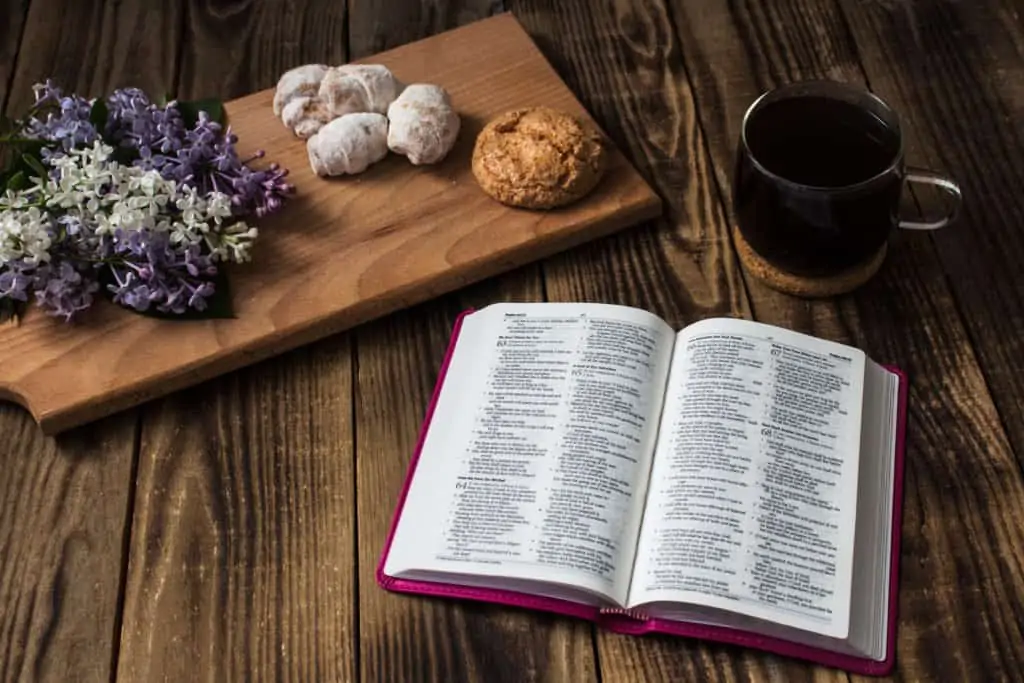 Fear Less
"What is it that you don't think you can do? What do you think is too big for you? Or too scary, or too risky? Sometimes God whispers it, and sometimes, he shouts it. Whatever the volume, I bet he's always using the same three words with us: Be Not Afraid."
Bob Goff, Everybody, Always: Becoming Love in a World Full of Setbacks and Difficult People
I hereby command you: Be strong and courageous; do not be frightened or dismayed, for the Lord your God is with you wherever you go.
Joshua 1:9 (NIV)
So do not fear, for I am with you; do not be dismayed, for I am your God. I will strengthen you and help you; I will uphold you with my righteous right hand.
Isaiah 41:10 (NIV)
For God has not given us a spirit of fear and timidity, but of power, love, and self-discipline.
2 Timothy 1:7 (NLT)
Do not be anxious about anything, but in every situation, by prayer and petition, with thanksgiving, present your requests to God. And the peace of God, which transcends all understanding, will guard your hearts and your minds in Christ Jesus.
Philippians 4:6-7 (NIV)
There is no fear in love [dread does not exist]. But perfect (complete, full-grown) love drives out fear, because fear involves [the expectation of divine] punishment, so the one who is afraid [of God's judgment] is not perfected in love [has not grown into a sufficient understanding of God's love].
1 John 4:18 (AMP)
The Lord is with me; I will not be afraid. What can mere mortals do to me?
Psalm 118:6 (NIV)

Love More

"Jesus talked to His friends a lot about how we should identify ourselves. He said it wouldn't be what we said we believed or all the good we hoped to do someday. Nope, He said we would identify ourselves simply by how we loved people. It's tempting to think there is more to it, but there's not. Love isn't something we fall into; love is someone we become."
Bob Goff, Everybody, Always: Becoming Love in a World Full of Setbacks and Difficult People

Love is patient, love is kind. It does not envy, it does not boast, it is not proud. It does not dishonor others, it is not self-seeking, it is not easily angered, it keeps no record of wrongs. Love does not delight in evil but rejoices with the truth. It always protects, always trusts, always hopes, always perseveres.
1 Corinthians 13:4-7 (NIV)
And Jesus replied to him, " 'You shall love the Lord your God with all your heart, and with all your soul, and with all your mind.' This is the first and greatest commandment. The second is like it, 'You shall love your neighbor as yourself [that is, unselfishly seek the best or higher good for others].'
Matthew 22:37-39 (AMP)
"If you love those who love you, what credit is that to you? Even sinners love those who love them. And if you do good to those who are good to you, what credit is that to you? Even sinners do that. And if you lend to those from whom you expect repayment, what credit is that to you? Even sinners lend to sinners, expecting to be repaid in full. But love your enemies, do good to them, and lend to them without expecting to get anything back. Then your reward will be great, and you will be children of the Most High, because he is kind to the ungrateful and wicked. Be merciful, just as your Father is merciful."
Luke 6:32-36 (NIV)
Dear friends, let us continue to love one another, for love comes from God. Anyone who loves is a child of God and knows God.
1 John 4:7 (NLT)
We love because he first loved us.
1 John 4:19 (NIV)
Don't just pretend to love others. Really love them. Hate what is wrong. Hold tightly to what is good. Love each other with genuine affection, and take delight in honoring each other.
Romans 12:9-10 (NLT)
Fear Less, Love More
I have so much room for improvement, but thanks be to God that he is so patient with each of us! No matter where you're at, how good or bad you are at loving others, God is right there, leading you forward to become the person he wants you to be.
Don't overlook the obvious here, friends. With God, one day is as good as a thousand years, a thousand years as a day. God isn't late with his promise as some measure lateness. He is restraining himself on account of you, holding back the End because he doesn't want anyone lost. He's giving everyone space and time to change.
2 Peter 3:8-9 (MSG)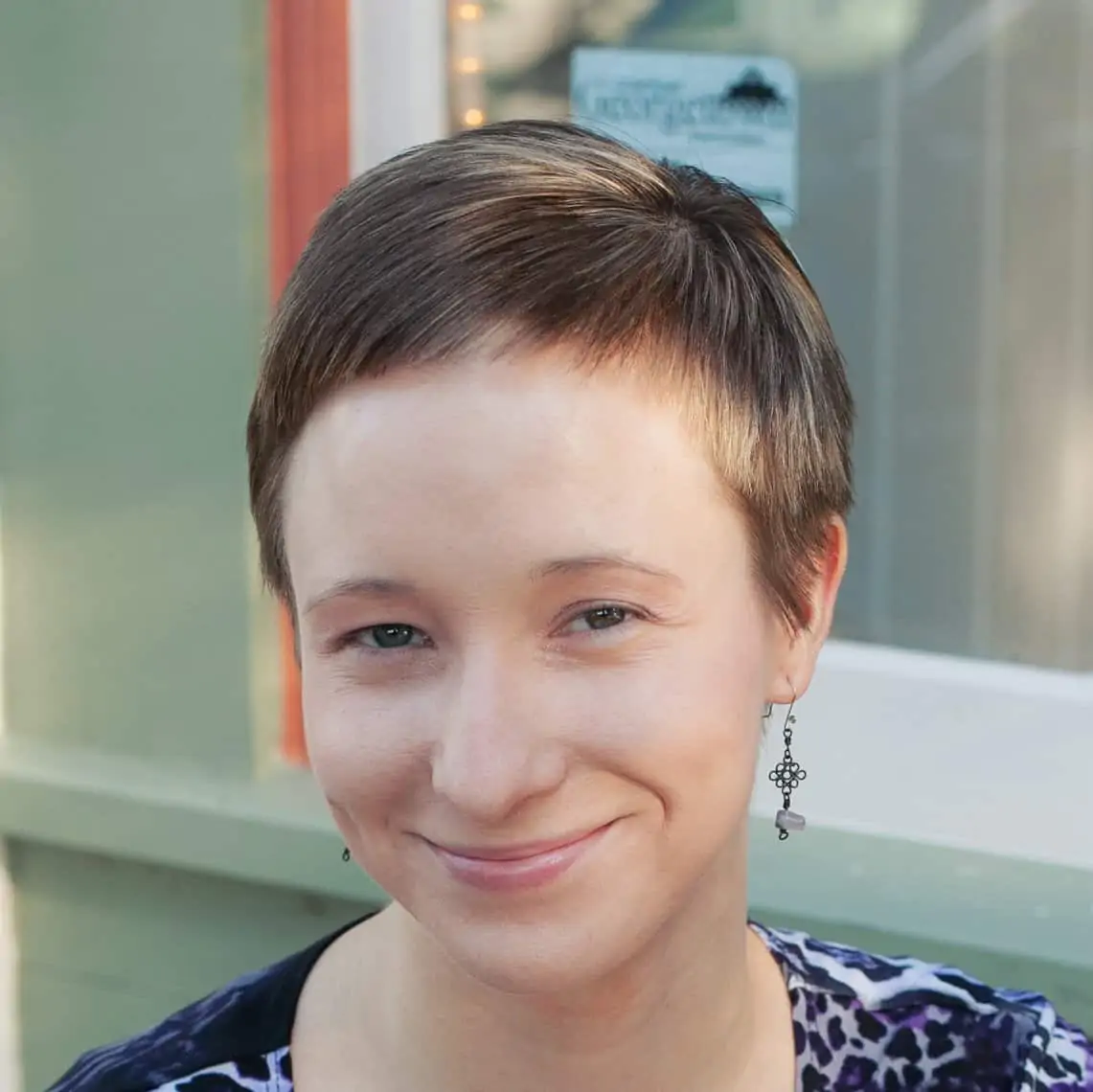 Hi! Thank you so much for visiting Divine Creative Love. I'm a Jesus-lovin' girl, lettering artist, designer, and general creative-at-heart. And, I have narcolepsy. I blog about faith in God, overcoming challenges, and creative topics such as Bible journaling. If you're new here, be sure and subscribe to my list so you won't miss anything!