This post and the photos within it contain affiliate links. If you make a purchase after clicking an affiliate link, my ministry gets a small commission, with no extra cost to you. See my full disclosures HERE.
Yesterday was a great day! I finally nailed the "grace wins every time" design that I've been aiming for. You know how frustrating it is when you try to accomplish something, but the results are just not panning out the way you intended? Well, my previous attempts just didn't look right, and I finally realized why… It was because I'd forgotten to focus on the meaning of grace, and really let that come through in the art.
News flash: GRACE is AMAZING.
In order to focus on the meaning, I was listening to "Call It Grace" by Unspoken, and "Grace Wins" by Matthew West (the latter of which was my initial inspiration to create this art), and OH BOY…I got choked up. Putting brush to paper, painting a cross, and it just really hit me how beautiful grace really is. Tears threatened to fall. How amazing it is, what Jesus did for you & I on the cross!
So here today, I want to break down exactly what the Bible says about grace. But first, what does the word "grace" actually mean?
According the Dictionary.com, the #1 theological meaning of grace is: the freely given, unmerited favor and love of God.
Meaning, we didn't ask for it, and we definitely don't deserve it, but God gave it anyway. Doesn't that just give you goosebumps somewhere deep in your soul? As the song by Unspoken says, "some may call it foolish and impossible, but for every heart it rescues it's a miracle".
Four Biblical Truths About Grace
Grace is given freely for everyone!

But now apart from the law the righteousness of God has been made known, to which the Law and the Prophets testify. This righteousness is given through faith in Jesus Christ to all who believe. There is no difference between Jew and Gentile, for all have sinned and fall short of the glory of God, and all are justified freely by his grace through the redemption that came by Christ Jesus. God presented Christ as a sacrifice of atonement, through the shedding of his blood—to be received by faith. He did this to demonstrate his righteousness, because in his forbearance he had left the sins committed beforehand unpunished— he did it to demonstrate his righteousness at the present time, so as to be just and the one who justifies those who have faith in Jesus. – Romans 3:21-26

No matter who you are, or what you've done, God is ready to forgive and shower you with grace! No sin, however large or small, is outside of God's great mercy. Never forget that.

Grace is given only through Jesus Christ.

For the law was given through Moses; grace and truth came through Jesus Christ. No one has ever seen God, but the one and only Son, who is himself God and is in closest relationship with the Father, has made him known. –John 1:17-18

I love this verse, because it points out a great truth: that if you want to experience God and His grace in your life, you have to follow Jesus. Want more of His grace? Dive into the Gospels, and model your life on the teachings of Christ. It's a lot like being a kid, when your parents made you follow certain rules, and at some point you realized those rules are not meant to restrict you, but to free you from the heartaches of disobedience (getting an F in school, or breaking your arm when you fell from that tree, is not much fun). Jesus Christ came to give us "abundance of life" (see John 10:10), and to me, a big part of that is freedom from the heartache of sin.

Which leads us to #3…

Grace motivates us to "sin no more".

What shall we say, then? Shall we go on sinning so that grace may increase? By no means! We are those who have died to sin; how can we live in it any longer? Or don't you know that all of us who were baptized into Christ Jesus were baptized into his death? We were therefore buried with him through baptism into death in order that, just as Christ was raised from the dead through the glory of the Father, we too may live a new life. –Romans 6:1-4

God's love and generosity in giving us grace is motivation to live a more righteous life, as He is molding us each day into a new creation, into the likeness of Christ. This process doesn't happen overnight though, so don't be discouraged if you have difficulty excising certain sins from your life. As long as you're praying and staying in the Word, you are becoming more sin-free every day of your life, and that is something to celebrate!

Grace is always enough!

But he said to me, "My grace is sufficient for you, for my power is made perfect in weakness." Therefore I will boast all the more gladly about my weaknesses, so that Christ's power may rest on me. That is why, for Christ's sake, I delight in weaknesses, in insults, in hardships, in persecutions, in difficulties. For when I am weak, then I am strong. -2 Corinthians 12:9-10

This is one of my favorite verses, and I think it relates to #3 above too. Our lives are filled with struggles just like the ones Paul experienced (see also John 16:33), but God's grace is always enough to overcome. To put it in modern terms, God is in the business of taking your lemons and making lemonade out of them. ♥
What does grace mean to you? In what ways have you experienced His grace in your life?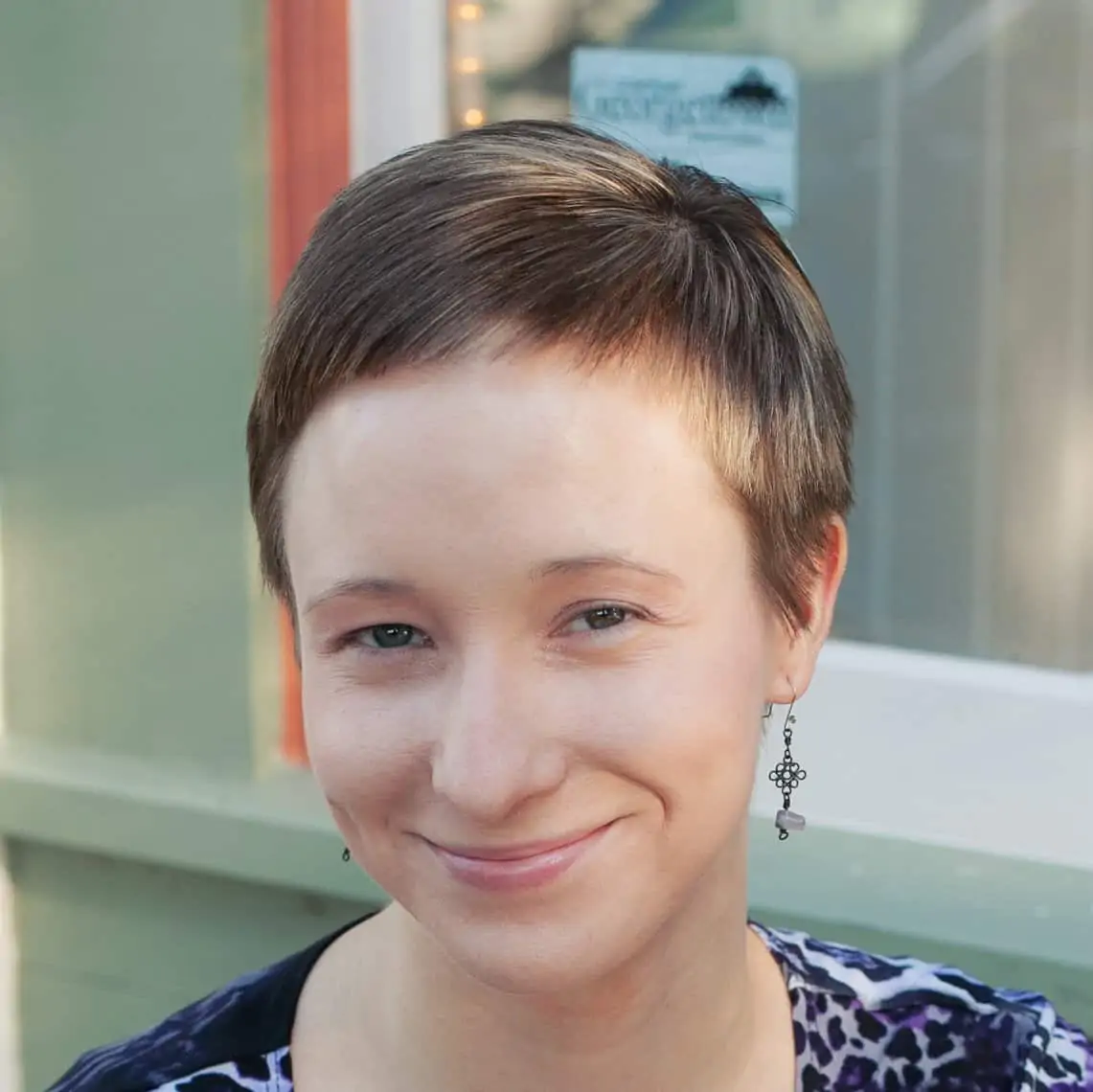 Hi! Thank you so much for visiting Divine Creative Love. I'm a Jesus-lovin' girl, lettering artist, designer, and general creative-at-heart. And, I have narcolepsy. I blog about faith in God, overcoming challenges, and creative topics such as Bible journaling. If you're new here, be sure and subscribe to my list so you won't miss anything!