This post and the photos within it contain affiliate links. If you make a purchase after clicking an affiliate link, my ministry gets a small commission, with no extra cost to you. See my full disclosures HERE.
CONFESSION: The other day, I was enjoying making some crafts, when I had a thought. A very self-incriminating thought. I often 'love' design, art, and crafts more than I love God. And also more than I love my neighbor. Ouch.
I've always had a great passion for creative pursuits of all kinds; ever since my Girl Scouting days, and on through my graphic design studies in college, I've enjoyed making cool stuff from scratch.
But now, I've reached that point in my relationship with Christ where I'm getting called out on some things that need to be fixed… and this is one of them.
The Bible tells us to love God and His people, and nowhere in the Scriptures does it say anything about the 'love' of objects or activities. It does forbid the worshipping of idols, though, and I believe that's what we're doing when we 'love' a thing more than God.
This is tough for me though, because I'm an introvert and very task-oriented, so of course it's easier and fun for me to just hibernate in my office with my trusty computer and hordes of craft goodies.
So to combat this, I'm learning to pray while I'm working. I can't say I always remember to do this, but when I do, it helps me put my priorities in proper perspective. As in, God gave me these abilities, and I'm grateful for the enjoyment! And by taking a moment to pray for the person(s) who will be positively affected by the work I'm doing, I'm reminded that it's not the work itself that matters, but the impact it will have for God's kingdom.
Now, I know I'm not alone in this love-of-things problem…
…so I will ask you the same thing:
IS THERE SOMETHING IN YOUR LIFE (A HOBBY, CAREER, ADDICTION, BAD HABIT OR PATTERN OF SIN, ETC.) THAT YOU ARE CLINGING TOO TIGHTLY TO? SOMETHING YOU ARE "LOVING" MORE THAN YOU LOVE GOD?
It could be something obviously bad, like a sinful behavior that you don't want to let go of, and is preventing you from getting closer to God (and in a case like that, you would need to excise it from your life completely, as Jesus advises in Matthew 5:30). Or maybe your block is something that's good in moderation, like your career, but you've let it usurp God as the center of your life (so you need to adjust your habits and attitude, to put Him first).
In this world we live in, we just have to keep reminding ourselves: REAL LOVE is for God first, people second, and never to be applied to objects. Let's enjoy (and be grateful for) God's blessings of work, hobbies, food, et cetera, but save our true LOVE and affection for God himself and for the people around us.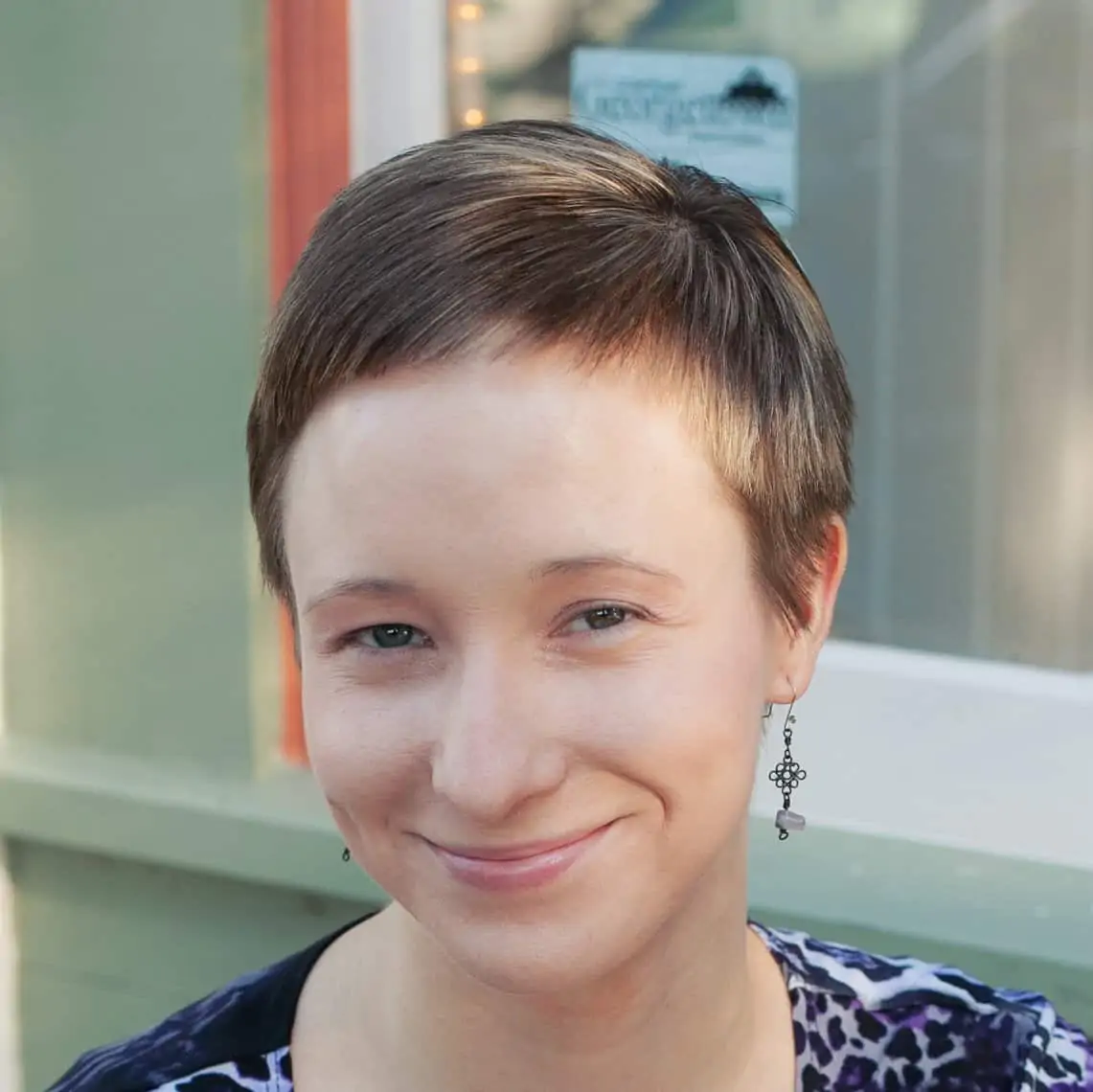 Hi! Thank you so much for visiting Divine Creative Love. I'm a Jesus-lovin' girl, lettering artist, designer, and general creative-at-heart. And, I have narcolepsy. I blog about faith in God, overcoming challenges, and creative topics such as Bible journaling. If you're new here, be sure and subscribe to my list so you won't miss anything!