The ink/marker spritzer is one of the neatest Bible journaling tools you'll ever find! It can be used with any water-based marker, to create some really cool ink spray effects. In this tutorial, I'll show you how to use it!
This post and the photos within it contain affiliate links. If you make a purchase after clicking an affiliate link, my ministry gets a small commission, with no extra cost to you. See my full disclosures HERE.
I have a lot of favorite Bible journaling supplies, y'all. But the marker spritzer? It's definitely one of my top fave tools, just because of how unique the effects can be. It goes by various names—marker spritzer, marker airbrush, or as I call it—an ink spritzer. But whatever you call it, it's super awesome and useful!
The first time I used it in my journaling Bible, was back in 2016. It was Easter weekend, and I had just seen The Passion of the Christ for the first time. If you've seen the movie, you know how spiritually painful it is, seeing Jesus' sacrifice on our behalf so realistically depicted on the screen.
So, the next day, I felt inspired to create this page on Jesus' crucifixion (as told in Luke chapter 23). I wrote in the lyrics from Chris Tomlin's "At the Cross"—'where Your love ran red, and my sin washed white, I owe all to You'. And the ink spritzer was super helpful in depicting Jesus' sacrifice in a very realistic way. Seeing the red ink spray, I remember the harsh reality of what Jesus did for me on the cross, and the great love God has for each of us in sending His Son to be the atoning sacrifice for our sins.
And since then, I've also used the marker spritzer in other journaling pages, to create various effects. There truly is a wide array of possibilities with this cool tool!
Are you ready for this??? I think you're gonna love it. ❤️
How to Use a Marker Spritzer: Get Ready to Spray Some Ink!
It's affordable, it's simple, and you can use it with pretty much any water-based marker! Check out the Bible journaling video tutorial below, for a demonstration of how it works.
SUPPLIES
Now, there is more than one brand of ink spritzer—the one I have is the Tim Holtz marker spritzer (pictured below). However, at the time that I'm writing this, the Tim Holtz brand is not available. So if that's still the case, you can get the We Are Memory Keepers Marker Airbrush which does the same thing.
Like I said, this cool gizmo can take any water-based marker, and use it to create a fine spray of ink. You might think it would dry out the marker, but it doesn't! As long as your markers are still juicy and in good condition (not old and dried out already), there is plenty of ink to go around.
That being said, I use my Sharpie fine point markers (set of 24) with it, and they work great. I have tried it with a Sharpie extra fine point marker, and it still works, but the ink spray is much less than with the fine point markers. (The spritzer does come with an insert that allows you to use it with skinnier markers, or you can take out the insert to use it with thicker markers).
Once you get ahold of this spritzer, the possibilities are endless! Spray just one color, or create a multi-color work of art. Spray it in a stencil, or place a cutout on your page and spray around it.
INSTRUCTIONS: How to Use the Ink Spritzer
If you want to get started doing your own spray-ink Bible journals, it's pretty simple, but there are a few things you should definitely do:
Prep your page first! This is one medium that will definitely bleed through your page if it's not prepped with clear gesso first.
Before you spray ink onto the actual Bible page, do a test run on some scrap paper. Depending on what effect you're going for, you may need to hold the spritzer higher or lower above the page. Holding it lower will result in dense, concentrated spray, whereas holding it up high will give you a lighter spray over a broader area.
Be sure to put down some scrap paper around your Bible, to cover any items that you don't want to get sprayed (like your desk, or any surrounding objects). Remember that the higher you hold it (to get a lighter, sparser spray) the further out the spray may go. So cover up just in case!
Finally, don't worry about being too precise or perfect. By nature, spraying ink is quite random, and it won't always land exactly where you want. But that just makes it more fun and beautiful!
There are endless possibilities for what you can do with a marker spritzer! But remember, the method or tools you use to journal don't matter nearly as much as the goal of spending time with God! Meditating on Scripture, praying, praising, and just enjoying the creative process as you worship the Original Creator—that's the purpose of Bible journaling.
So grab the tools of your choice, and start creating in the Word!
What's your favorite Bible journaling tool?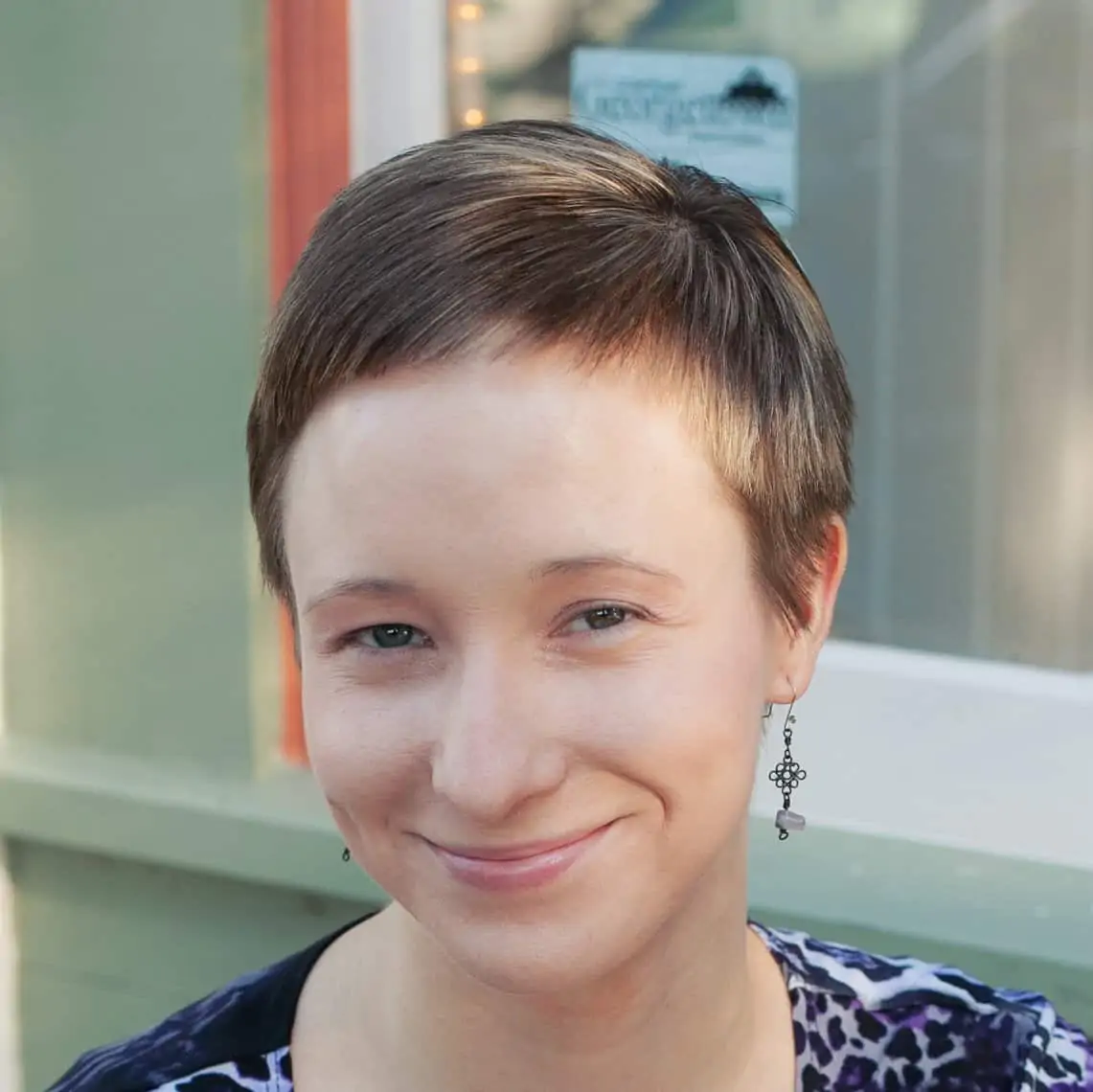 Hi! Thank you so much for visiting Divine Creative Love. I'm a Jesus-lovin' girl, lettering artist, designer, and general creative-at-heart. And, I have narcolepsy. I blog about faith in God, overcoming challenges, and creative topics such as Bible journaling. If you're new here, be sure and subscribe to my list so you won't miss anything!