This post and the photos within it contain affiliate links. If you make a purchase after clicking an affiliate link, my ministry gets a small commission, with no extra cost to you. See my full disclosures HERE.
A few days ago, I had an unusual encounter at the grocery store.
I had just finished loading my groceries in the trunk, and was getting into my car to head home. As I reached for the handle to close the door, I heard a lady's voice say "Excuse me, ma'am". I looked up as she approached, expecting she was going to ask me a question or request some kind of help.
Instead, she said "I felt like God wants you to know that He values you very highly, and you are very important to Him".
WHOA. Definitely wasn't expecting her to say THAT.
In my surprise, all I could muster was "Oh! Well, thank you." And with that, she nodded and smiled, and went along her way (into the store).
At first, I felt special. Me, important to God? On my drive home, I turned this over and over in my head, praying and asking God: What do I need to take away from that message?
The question that kept coming to mind is, "aren't we ALL highly valued and important to our Creator?" And the answer is, of course, a resounding YES!
YOU are highly valued and important to God!
God's Love Towards You
For you created my inmost being; you knit me together in my mother's womb. I praise you because I am fearfully and wonderfully made; your works are wonderful, I know that full well.
Psalm 139:13-14 (NIV)
"Are not five sparrows sold for two pennies? Yet not one of them is forgotten by God. Indeed, the very hairs of your head are all numbered. Don't be afraid; you are worth more than many sparrows."
Jesus, in Luke 12:6-7 (NIV)
You see, at just the right time, when we were still powerless, Christ died for the ungodly. Very rarely will anyone die for a righteous person, though for a good person someone might possibly dare to die. But God demonstrates his own love for us in this: While we were still sinners, Christ died for us.
Romans 5:6-8 (NIV)
See what an incredible quality of love the Father has shown to us, that we would [be permitted to] be named and called and counted the children of God!
1 John 3:1a (AMP)
Just the day before that grocery store parking lot encounter, I had finished my latest design:
It's a similar message: You are beautiful! Loved by God! Adopted into His family, made a child of the One True King! Highly favored and deeply cherished and cared for.
Remember that today, and every day. Let it change how you see yourself, how you react to failures and setbacks, and also how you view the people around you. We are each God's cherished masterpiece, a work in progress!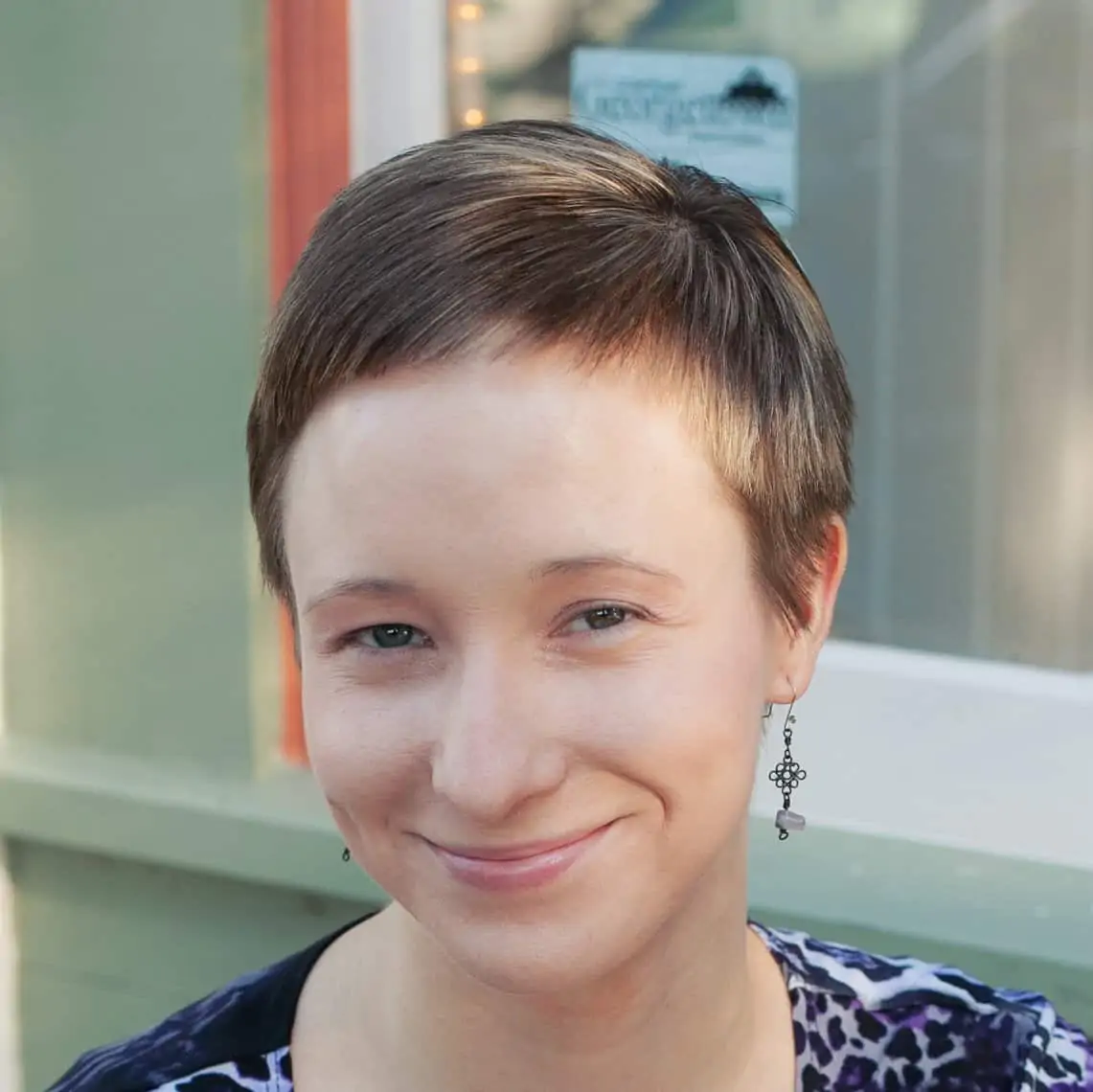 Hi! Thank you so much for visiting Divine Creative Love. I'm a Jesus-lovin' girl, lettering artist, designer, and general creative-at-heart. And, I have narcolepsy. I blog about faith in God, overcoming challenges, and creative topics such as Bible journaling. If you're new here, be sure and subscribe to my list so you won't miss anything!